Sète is a wine bar run by the extremely hospitable Natalia and Jackson, and offers rich and filling food on the generous end of the bar snack spectrum. Drinks are well paired with the food: a highlight was a moussy Austrian sparkling wine paired with anchovies and butter on toast, and a pâté en croûte served with a potent mustard, alongside a fittingly acidic pinot gris – a drink the colour of peaches. The food is all served on gorgeous and uplifting crockery sourced by Natalia from second-hand shops, which makes the whole thing even more enjoyable.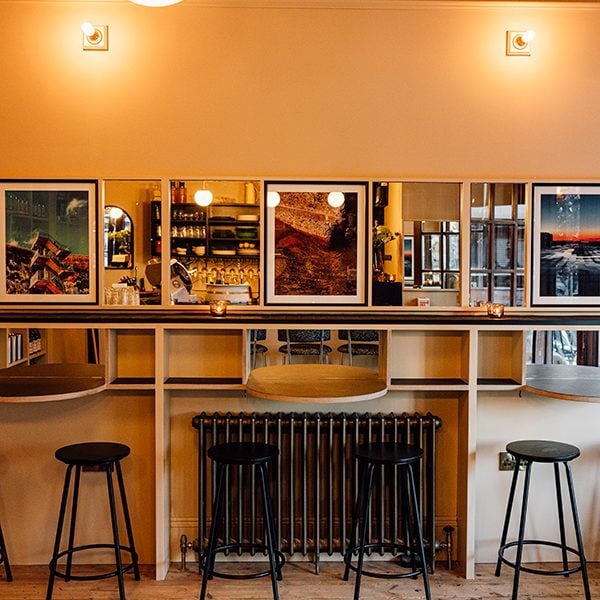 Sargasso is a small, unassuming waterside restaurant, where a dish of grilled red mullet on giant couscous in a sea of basil oil was so energising we could have licked the plate. This seasonally-led restaurant knows how to treat a bit of seafood: Frigatelli peppers with Cantabrian anchovies were (can't believe we're saying it) worth the £1 a bite they cost, and a dish of broccoli with brown shrimp and citrus zest was much tastier than broccoli has a right to be. Sargasso is making waves (hehe) because the food is simply very good. Book ahead!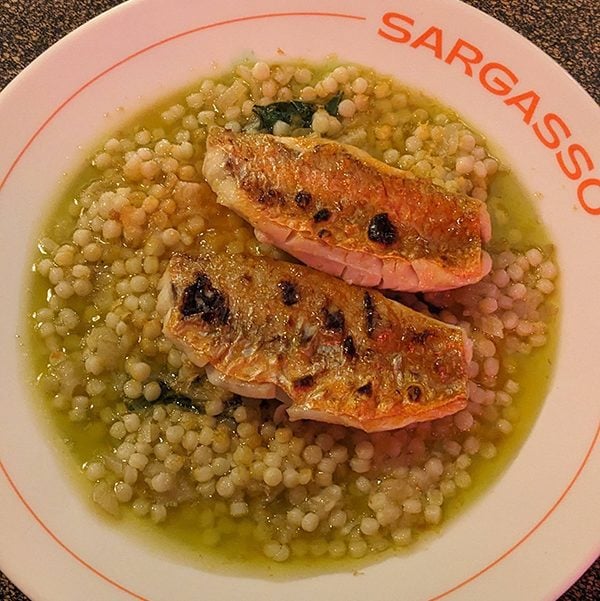 Fort Road Hotel opened in 2022 – all mid century modern décor and modern British grub. The bright and airy restaurant offers a classy food and drink menu with generous portions. Expect dishes such as scallop carpaccio, and mains of poached trout, or a cheese soufflé. The bar downstairs is a real treat for the senses – called the 'vault', it offers somewhere to have a late night tipple or cocktail that feels at once extremely private yet bustling enough to bring good energy to your evening.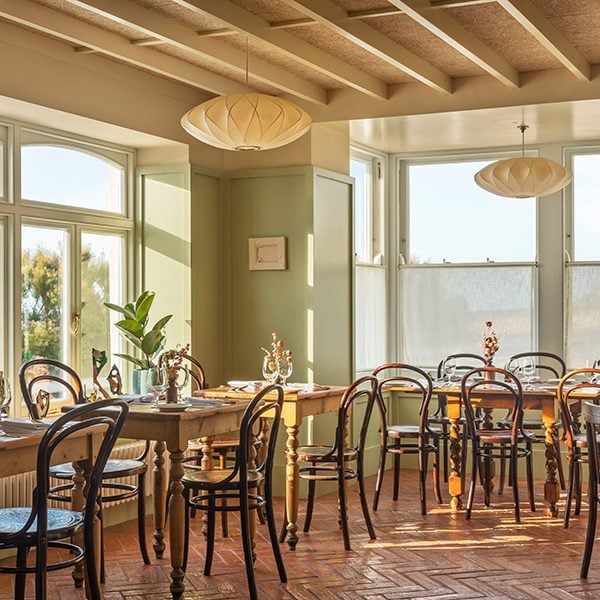 Cliftonville's neighbourhood bakery Oast supplies the bread at some of Margate's finest establishments such as Fort Road Hotel, and what bread it is! Husband and wife team Will and Charlotte bake everything on site – from their vegan cardamom buns to their 100% rye loaves. Pop in for your morning pastry when you're in town or grab a baguette and take it to the beach.
This multicoloured, mini street-food mecca has become the poster-boy for millennial Margate and its culinary credentials, bringing what could only be described as the lovechild of POP Brixton and a bohemian beach club to the Royal Crescent promenade. The Sun Deck has brought a touch of tropical climes to this Kentish town as DJs muse their Marbella dreams and locals order margaritas as the sun starts to set. For a bite to eat, try creole fish hut Po' Boy, or grab a Pork & Co burger – an outlet of Canterbury's popular pulled pork joint.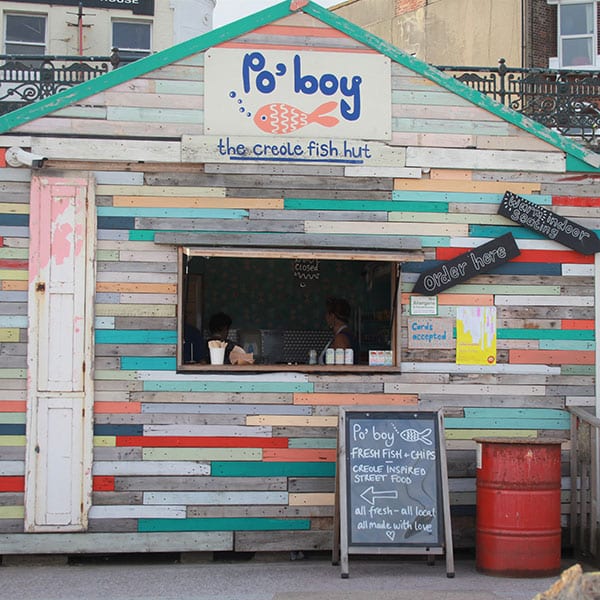 Bar and shop Off Licence welcomes you in with a gorgeously restored glass frontage that gives a glimpse into this laidback, locals bar. This is the kind of no frills drinking hole that you want after a heavy meal or to start your evening ahead of a dance. Something about the interiors and vintage signage gives you the feeling you've stepped back into 1980s Americana somewhere 'where everybody knows your name', and we loved that about it. The friendly bartenders make a mean martini, and the hospitality is confident and warm, but not over-the-top. Staff offer a chance to chat, but also know – crucially – when to leave you to your evening.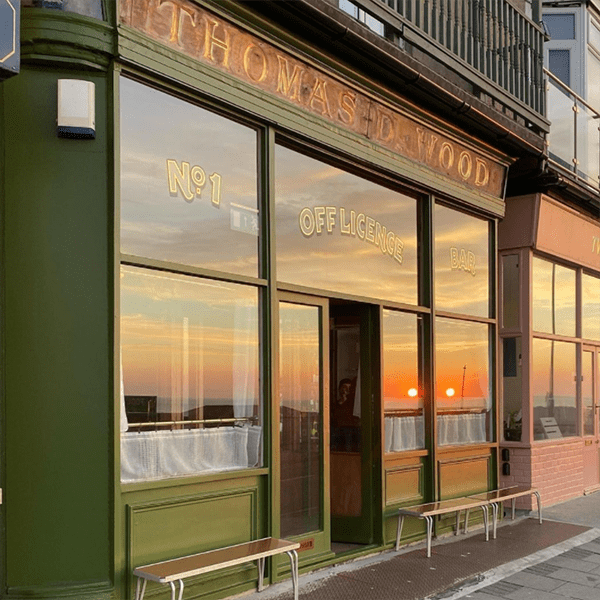 The in-your-face and fabulous Bus Café is a must-visit breakfast spot during any weekend in Margate – whether it's a cosy table on the upper-deck, or a sea view bench outside. You can't book and it fills up fast, as they serve up a hearty and healthy (ish) breakfast and lunch menu catering to vegans, gluten-free folk and those looking for something to soak up a hangover. Enjoy the signature 'Hash Mound' consisting of various ingredients piled generously onto a potato and red onion rosti.
Described by a local friend as 'so good it will make you weep Italian cooking', Bottega Caruso cannot be rushed. A long lunch is definitely in order here, which one could well extend into dinner if the choice presented itself and tables were ever available last minute which, understandably, they never are.
Husband and wife team, Harry and Simona, run the show. They clearly have a passion for Margate, fine produce and each other, meaning results are a Southern Italian kind of seduction, with a lovingly-orchestrated and authentic menu influenced by Campania, where Simona is from. Let Harry take the lead with his dish recommendations, and he'll no doubt suggest the parmigiana, a Caruso favourite and the Vedura e fagioli – Simona's grandma's recipe, a light green stew made with greens and beans.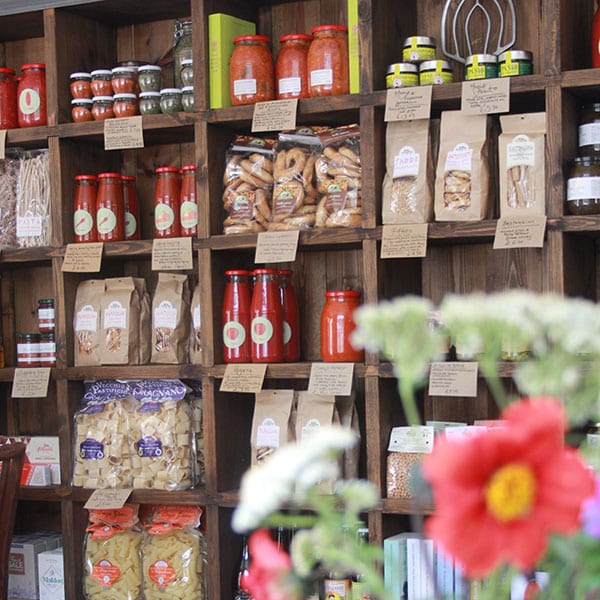 The pasta is made daily with ancient grains imported from Sannio, so good you may cry (the Troccoli all'ortolana should come with tissues), whilst the Polpette di pane al sugo (ragu and meatballs) is worth ordering for its tomato sauce alone, and made by Simona's family in Italy. The sauce is also sold in Bottega Caruso's in-house shop, alongside hand-crafted pasta, handmade cheeses and cured meats from Castelpoto.
Set back from the sea-front, you're unlikely to stumble upon Curve Coffee by chance, which is set on the first floor of creative-hub Printworks in Union Row. On a Sunday morning, this is where one will find the yoga-mat-wielding 'Margate-ians', swanning-in all chillaxed and toned, to take a pew in the light and calming café space or adjoining patio – perfect for those sunny days. The coffee, which is roasted just up the road at Cliff's in Cliftonville, is all about celebrating the best of seasonal blends and predominantly south and central American sourced beans, bags of which are also on sale on site alongside keep-cups and fancy filters. The brunch menu (served from 9am-3pm) brings big flavours and portion sizes to match with a selection of open sandwiches on sourdough. The rocket aubergine with seeds, sriracha & a soft-boiled egg or the smoked salmon with pickled fennel & onion, created with ingredients of note-worthy quality will knock the wellness right into you.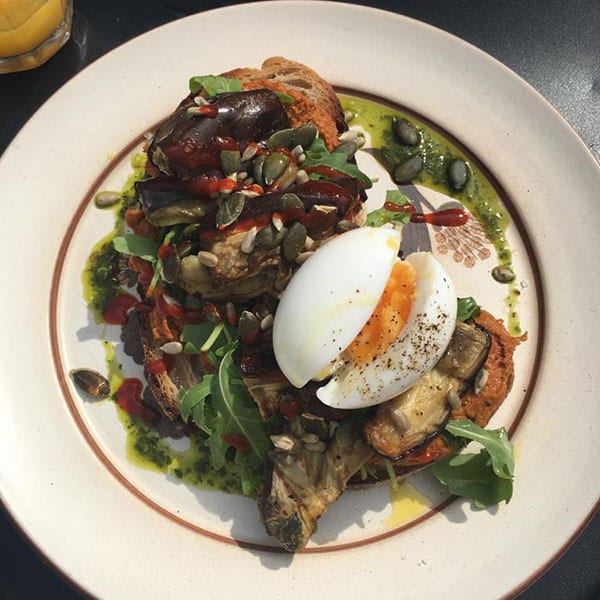 title_words_as_hashtags], 1700553254