What to plant in November
Redcurrants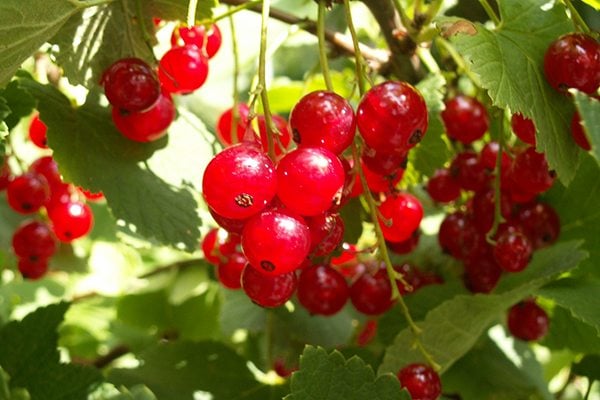 These juicy little berries are a fantastic fruit to have in the garden, giving fresh sprigs to decorate summer desserts or to make into tangy ruby-red jelly or sauces.
Redcurrants are undemanding plants and don't need much space. You can grow them against a wall or fence, in a patio pot, or even in a semi-shaded spot. They look stunning when their branches are laden with glossy fruit. Ready-trained plants put in the ground this autumn can start to crop in their second summer, and will give you fruit for many years to come.
Buy 'cordons' – plants with a single vertical stem. The berries are produced on little shoots that grow out to the sides. Each plant will need a 45cm length of fence or a 38cm pot. They can grow to 1.5m high when planted in the ground, but will be shorter in a pot.
Along a fence, fork over a bed about 60cm wide, removing weeds and adding garden compost or a bagged soil improver. If using pots, fill with potting compost (John Innes No 3 is ideal).
Plant in the centre of the bed or pot, then tie the main stem to a stout cane pushed firmly into the soil compost. Plants in the ground will eventually need securing to the wall or fence.
Around the end of June the first summer (and each subsequent summer), prune the side shoots back, leaving about five leaves on each. In winter, shorten them again to about 3cm. Trim any new growth on the main stem by a third each winter, but let it grow up each summer until it reaches the required height, then trim it.
Varieties to try
'Rovada': heavy crops of large, juicy fruit. Buy as cordons from DT Brown.
Gooseberries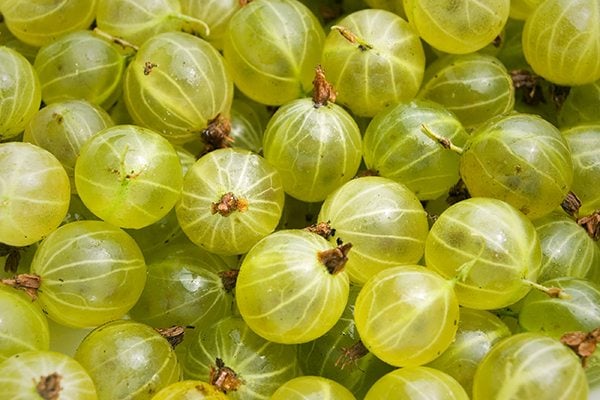 You can grow these in exactly the same way as redcurrants. Gooseberries can be a little sharp straight off the bush, but give them a sunny spot and the fruit will be sweeter and more aromatic, so you can eat them without cooking.
Varieties to try
'Pax' – dark red fruit, with bushes that are less prickly than most. 'Invicta' – heavy crops of pale green berries on vigorous, healthy bushes (both from DT Brown).
Sprouting seeds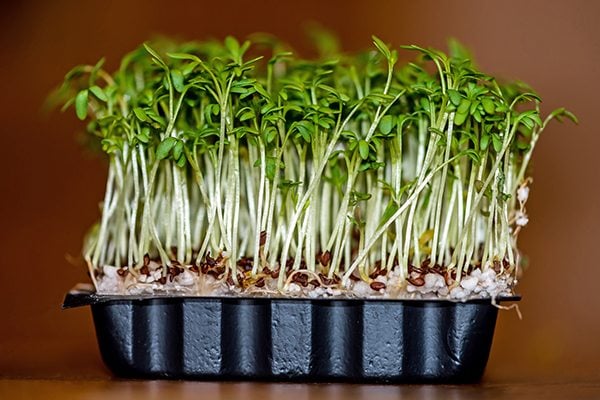 Grow an exciting range of greens throughout the winter by sprouting different seeds and harvesting them after they have formed their first leaves – this is what many top chefs use in their restaurant dishes, often described as micro salad. Use them in salads and sandwiches or as tasty garnishes.
Cover the base of a shallow dish or plastic tub with several layers of kitchen paper, moisten it and sprinkle seeds liberally over the surface. Put on a warm windowsill and keep the paper moist.
Harvest the seedlings after one to three weeks, depending on the crop.
Types to try
Red-stemmed radish, Greek cress, broccoli, red mustard, rocket, chervil. Look for Suttons' 'Speedy Seeds' or Thompson & Morgan 'Microgreens'
title_words_as_hashtags], 1700548747