What To Do In Historic Downtown McKinney, Texas
Located in North Dallas, Texas… Historic Downtown McKinney offers something for everyone… Enjoy a day of leisure in McKinney Square as you explore and visit the farmers market, restaurants, bars, coffee spots, family friendly festivals, mom-and-pop shops, and more… Let's see what there is to do in the charming area of McKinney…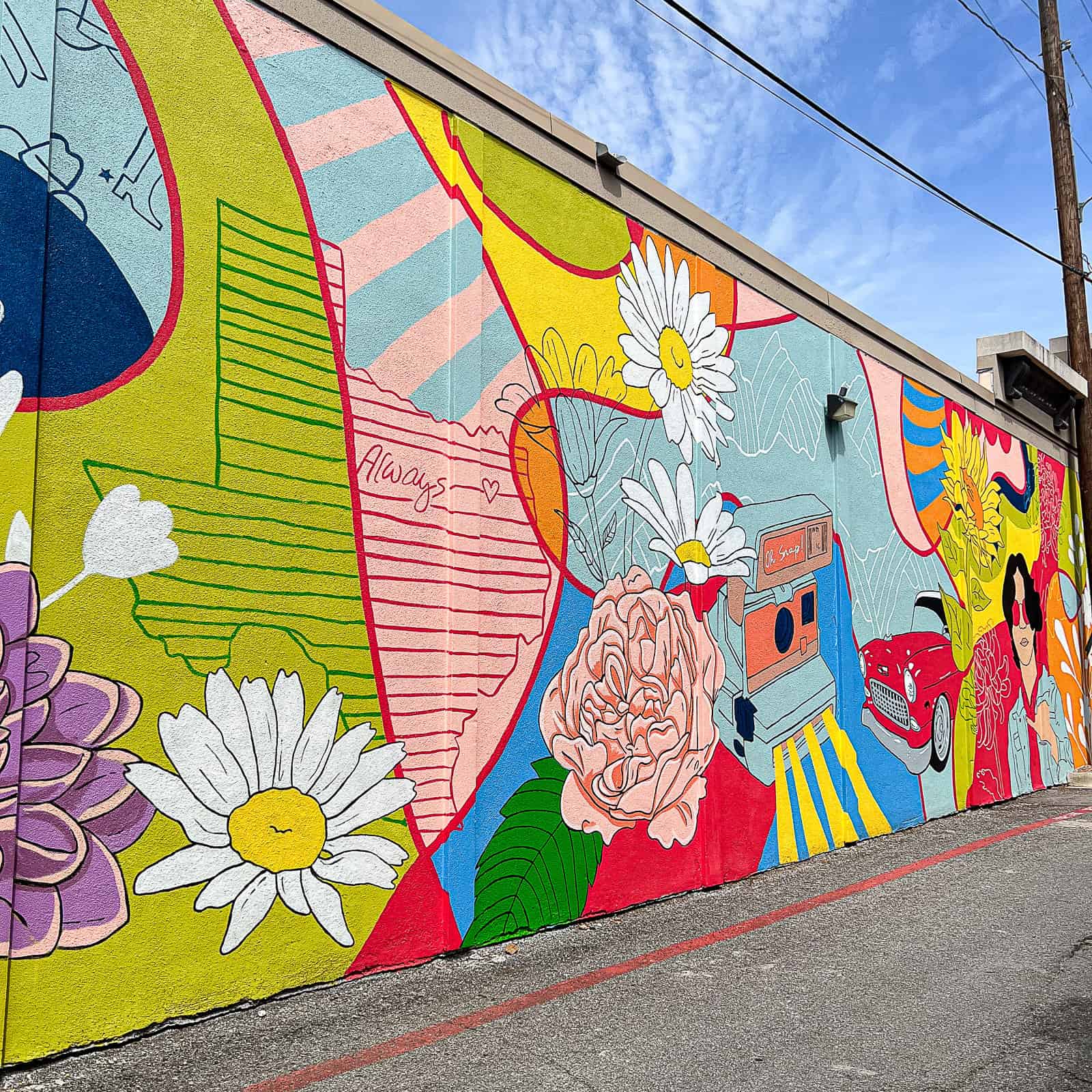 Thanks to Visit McKinney and Downtown McKinney for inviting us out to explore the area. We have enjoyed this area for a while and continue to add to this list as we have new tips, exploring on our own…
Follow Sip Bite Go on Instagram and TikTok for more things to do in McKinney, Texas…
Why visit Downtown McKinney Texas?? 
Full of history, established in 1848!
Historic downtown McKinney is a great tourist destination close to Dallas, Texas.
Great for foodies… There are many restaurants specializing in classic Southern cuisine
Shopping opportunities are abundant.
Tons of festivals year-round.
Farmers market.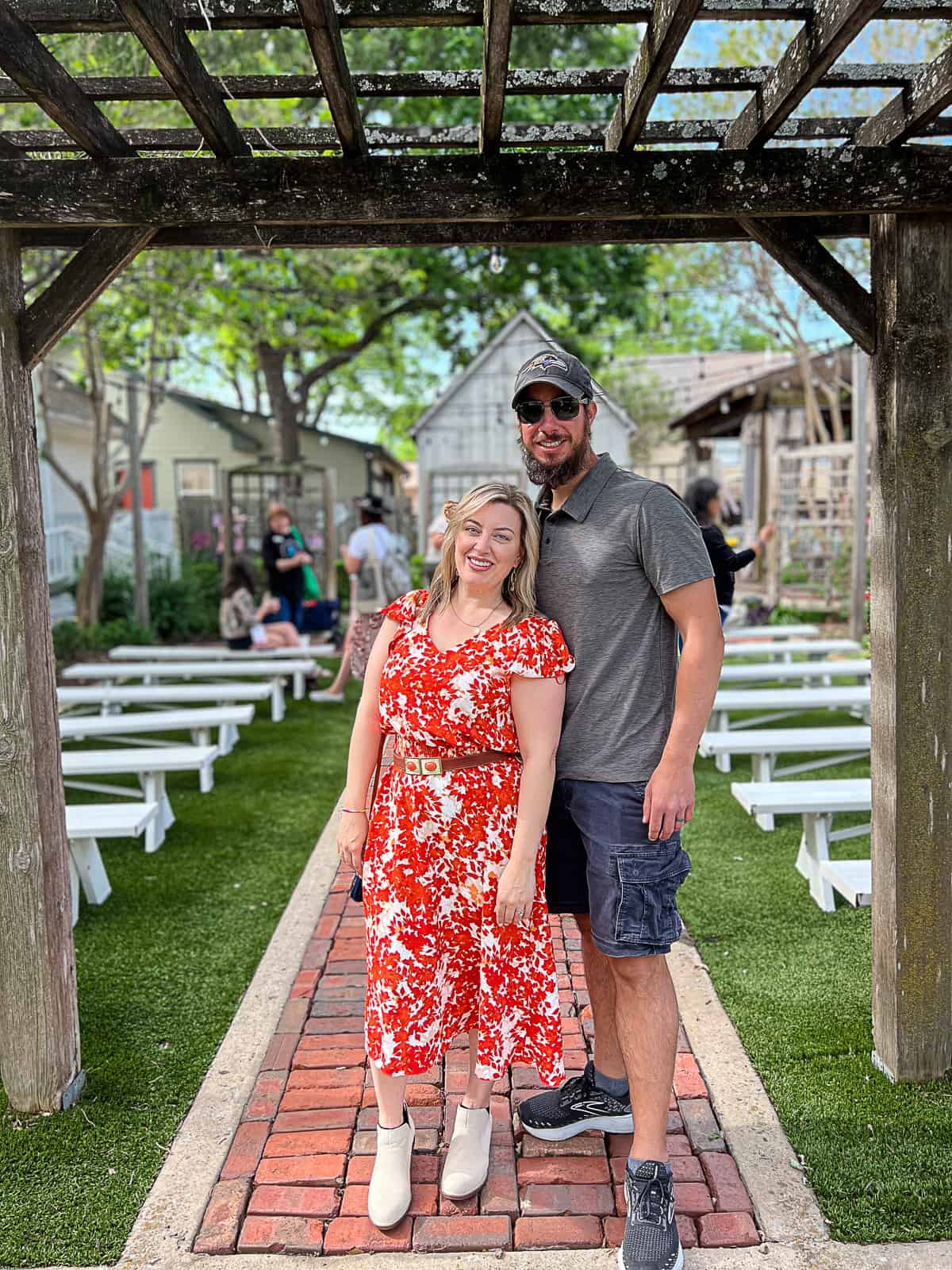 Just finding out about Historic Downtown McKinney? 
We've visited dozens and dozens of times, and can't wait to show you around…
Restaurants in Downtown McKinney
Historic downtown McKinney is a popular tourist destination near Dallas, Texas, offering a variety of restaurants and shops for visitors to enjoy.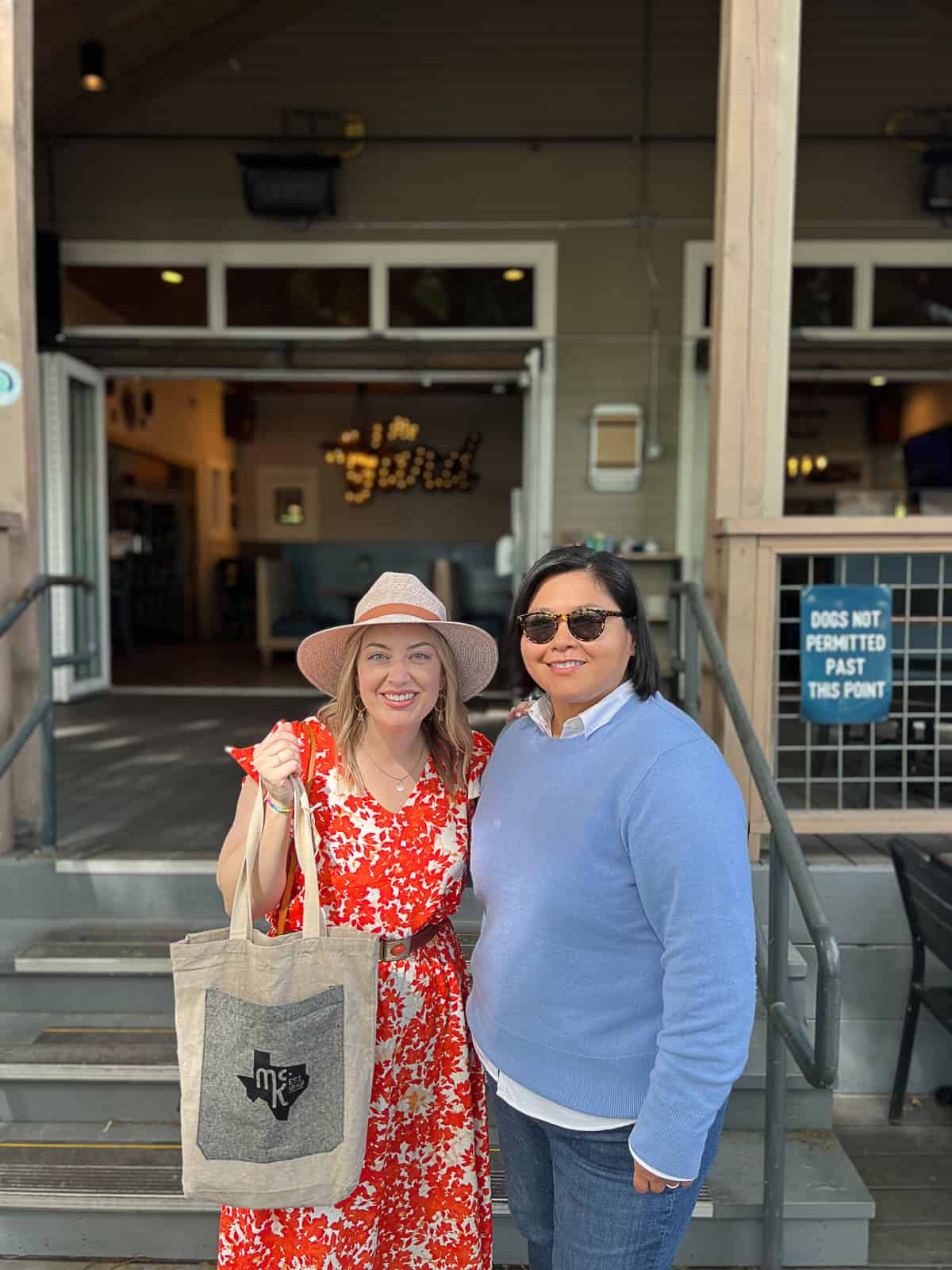 The Yard
This is a perfect spot to enjoy a cold Shiner and some backyard grub that is suited for entire families.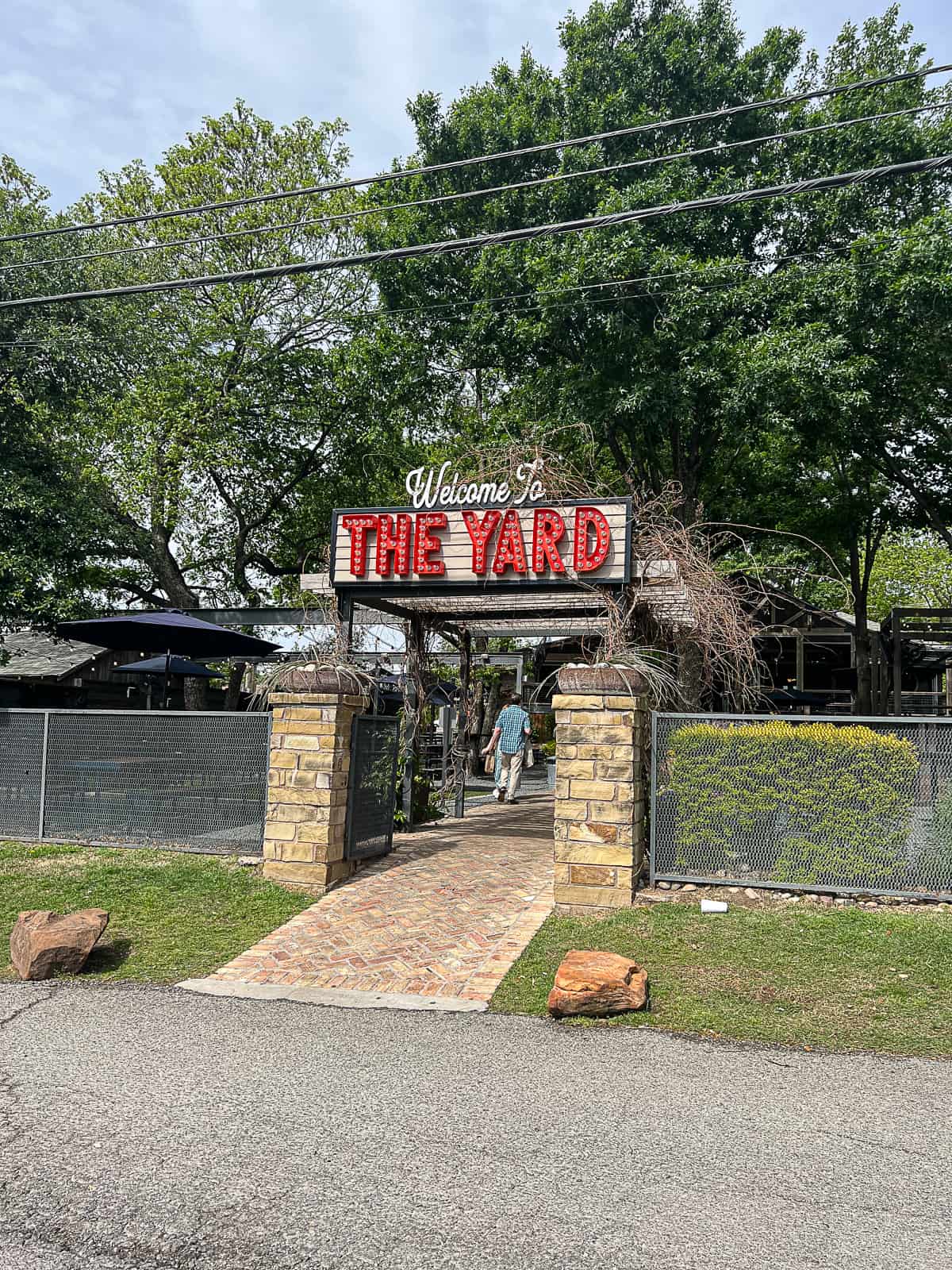 Sit outside on the patio, under the oak trees, or enjoy some indoor dining either at the main house dining room or the side bar called "The Yard Bar."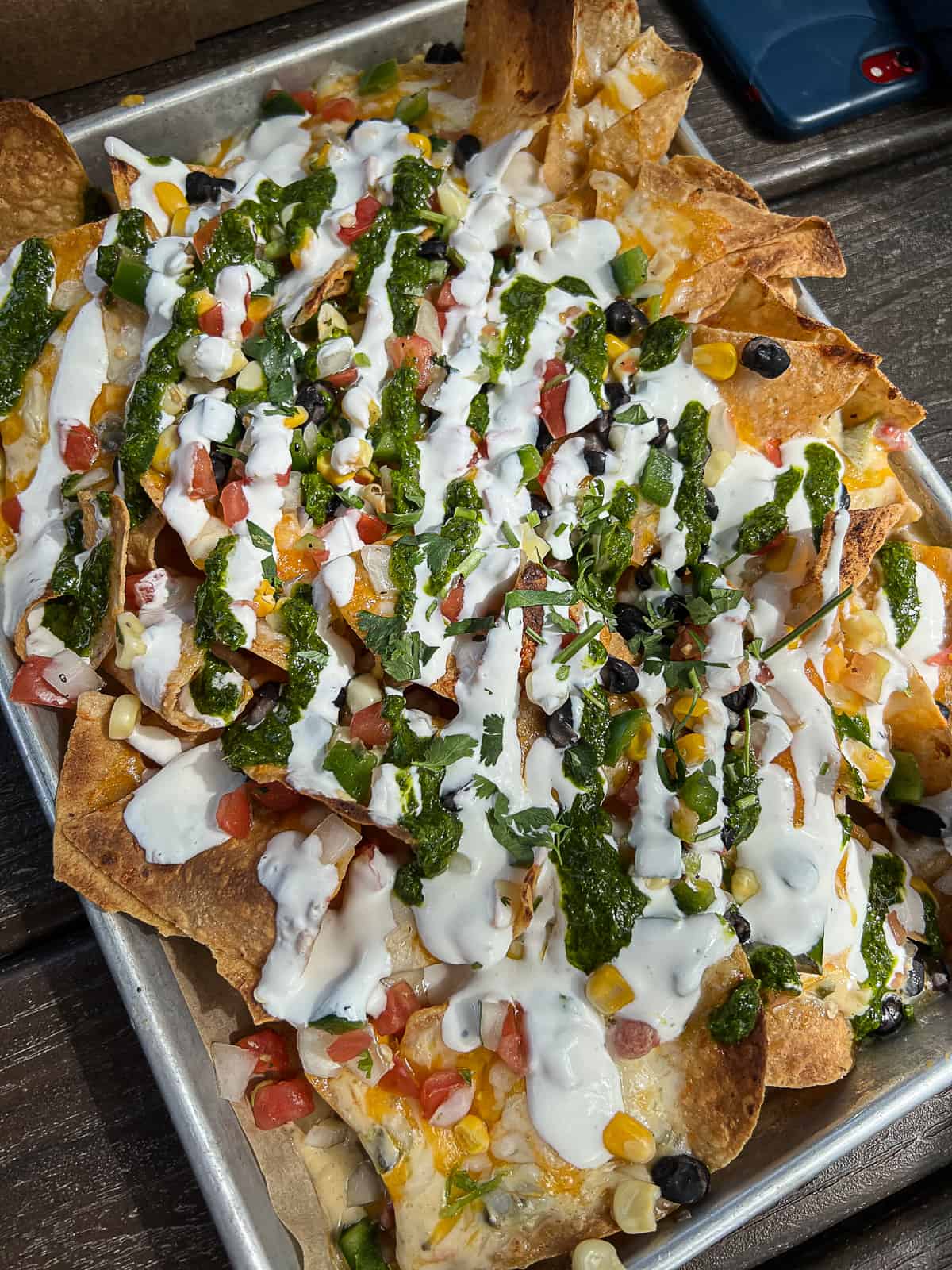 They have a bunch of tasty foods to try and share with some good drinks…
Don't forget to play the yard games while enjoying your dining experience. 
Check out what it's like to eat outside at this McKinney restaurant…
Local Yocal
This family owned business offers both a fully decked out Texas farm to table restaurant as well as a farm to table market just blocks away.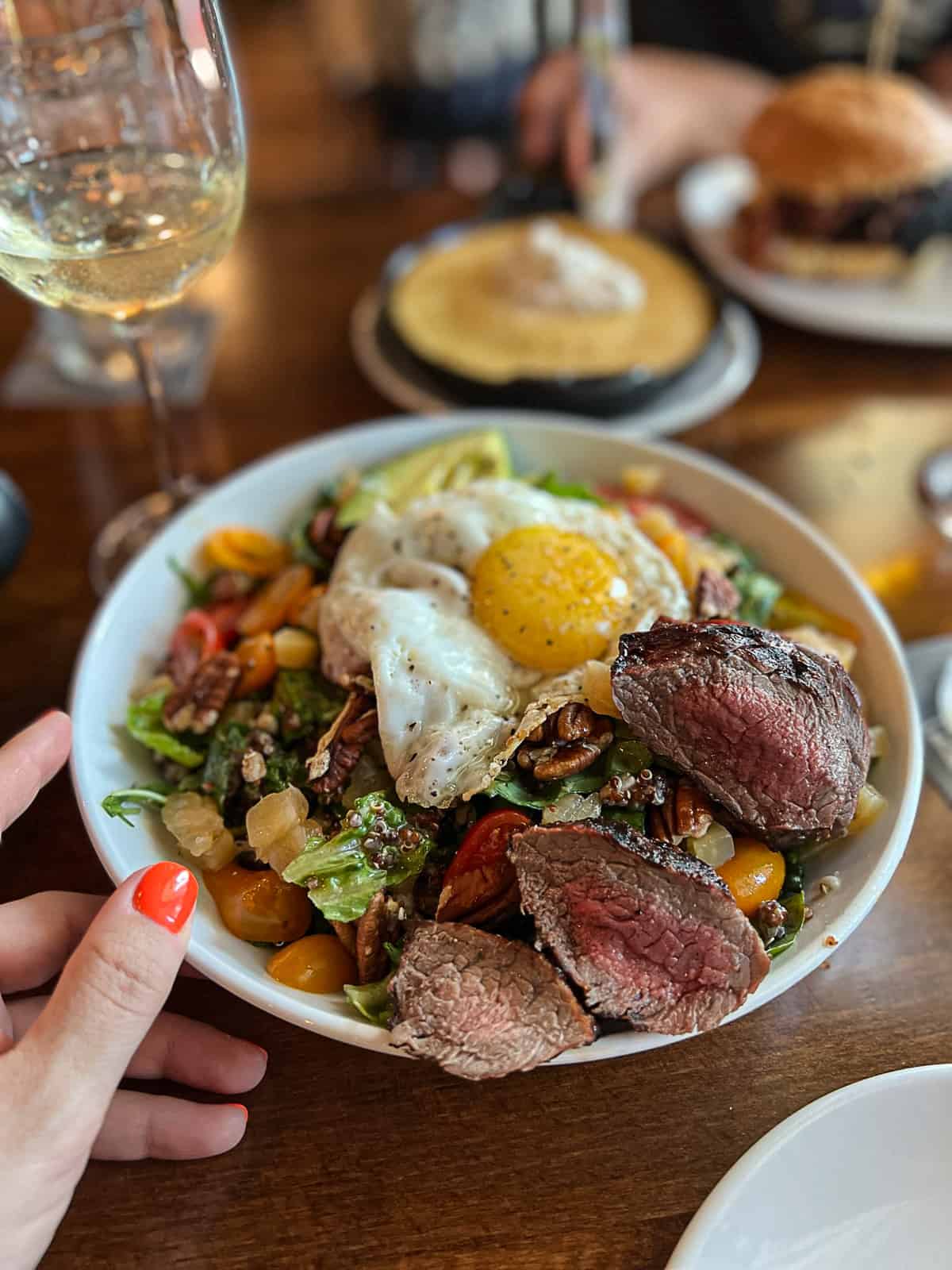 If you like beef and bourbon, Local Yocal will be right up your alley.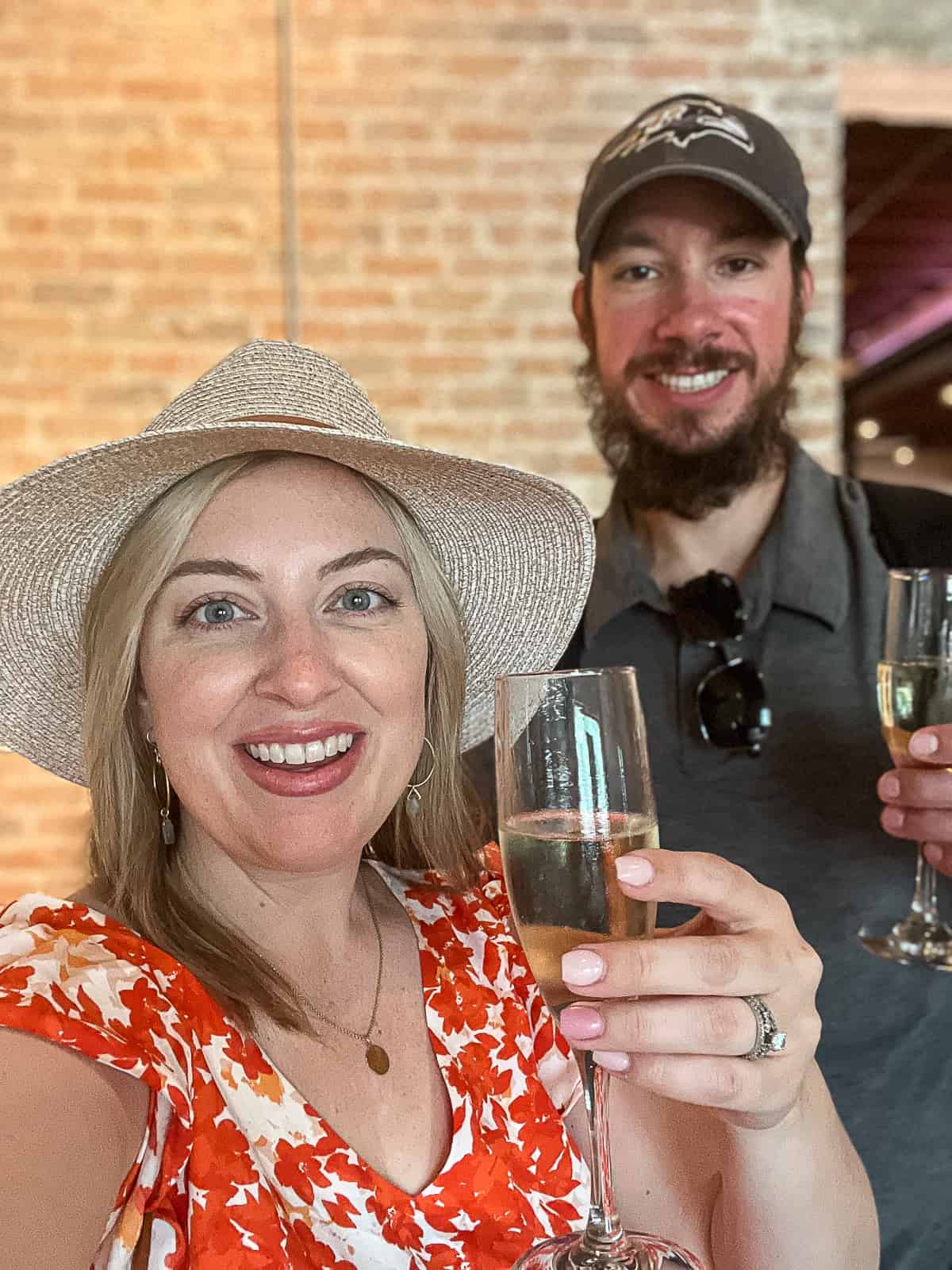 The menu features all locally sourced ingredients and hand-picked barrels of bourbon for their cocktails…YUM.
Additionally, you can listen to live music on some evenings.
Local Yocal is a HUGE restaurant that has enough capacity to throw a full-on event for those looking to feed a large crowd.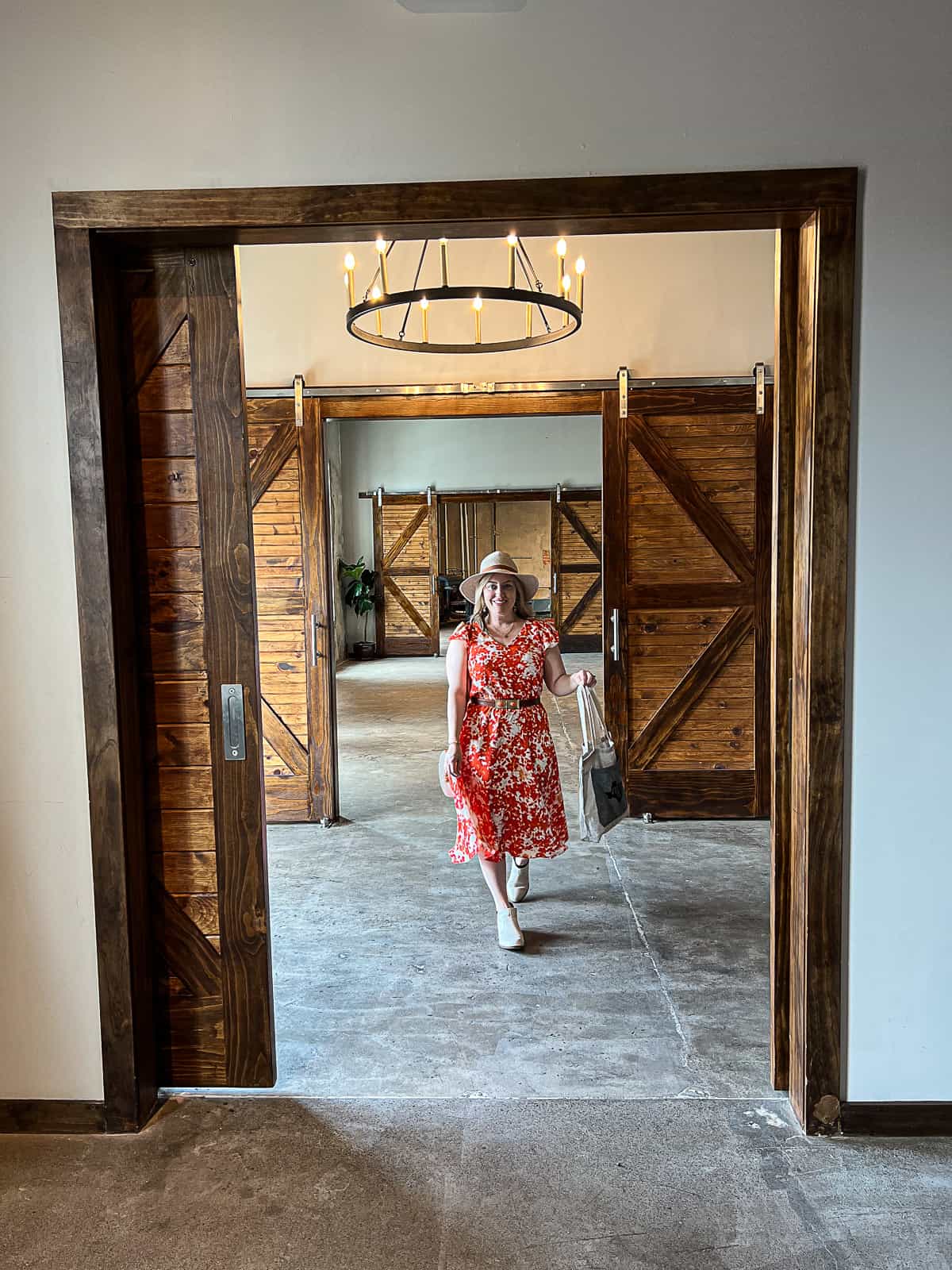 Above is a look at the Local Yocal event space called The Augustus.
Harvest
Harvest Seasonal Kitchen is all about sustainability.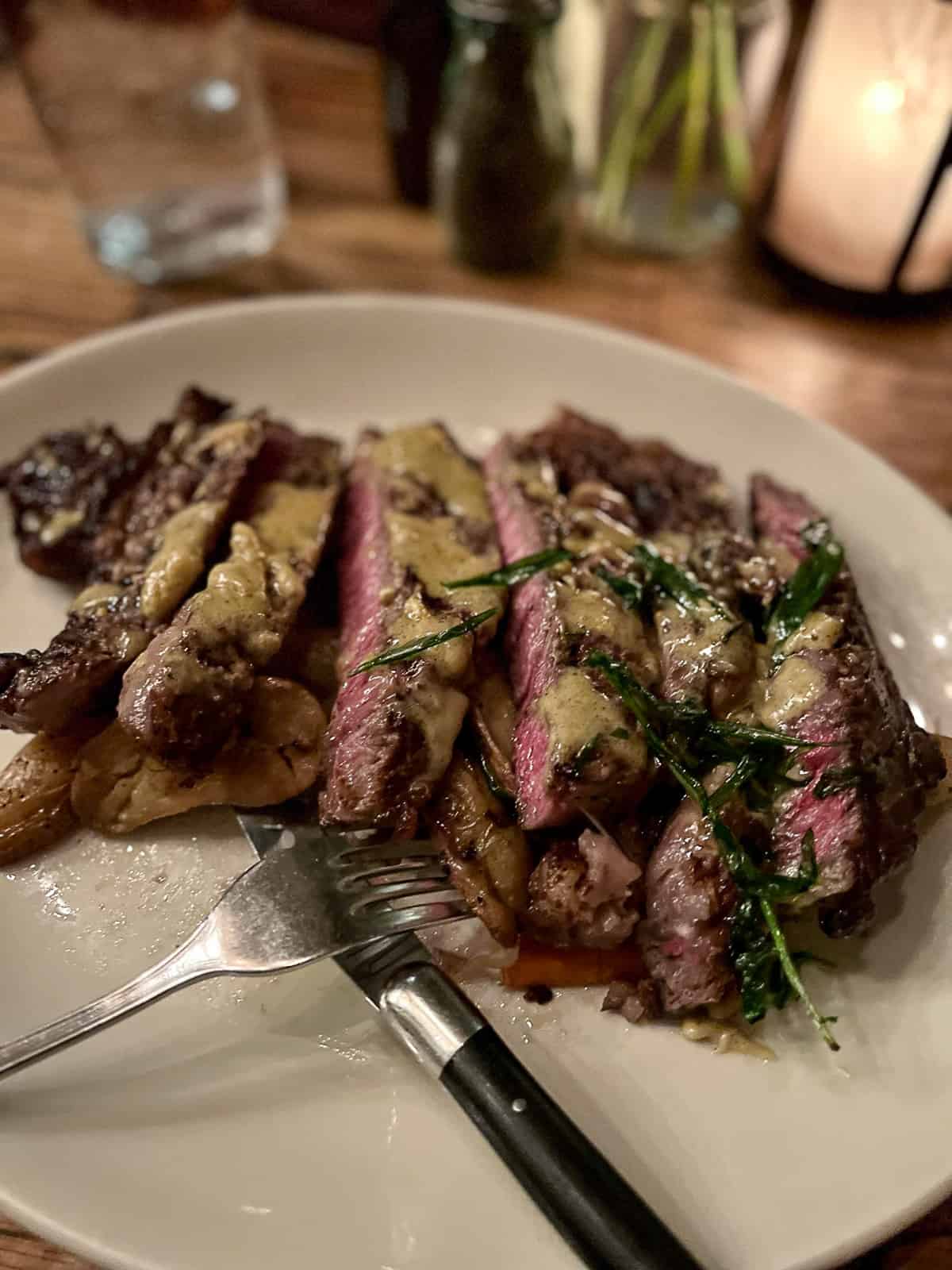 They have their own organic farm which provides the kitchen with much of its ingredients. 
All other ingredients come from local ranchers and farmers within 150 miles of McKinney. 
They even worked with local McKinney artisans on the decor and vibe of Harvest. 
Definitely stop by Harvest for great cocktails, high quality food, and live music.
They will be taking over a much larger location in Downtown McKinney, just two short blocks away from where they are currently.  
Check out a delicious lunch at Harvest McKinney…
Menu favorites include the beet salad, chicken fried steak, and grilled ribeye steak.
Bresnan Bread and Pastry
Get to Bresnan Bread EARLY in the day – like at 8 am on a Saturday morning – to get your pick of breads and breakfast pastries.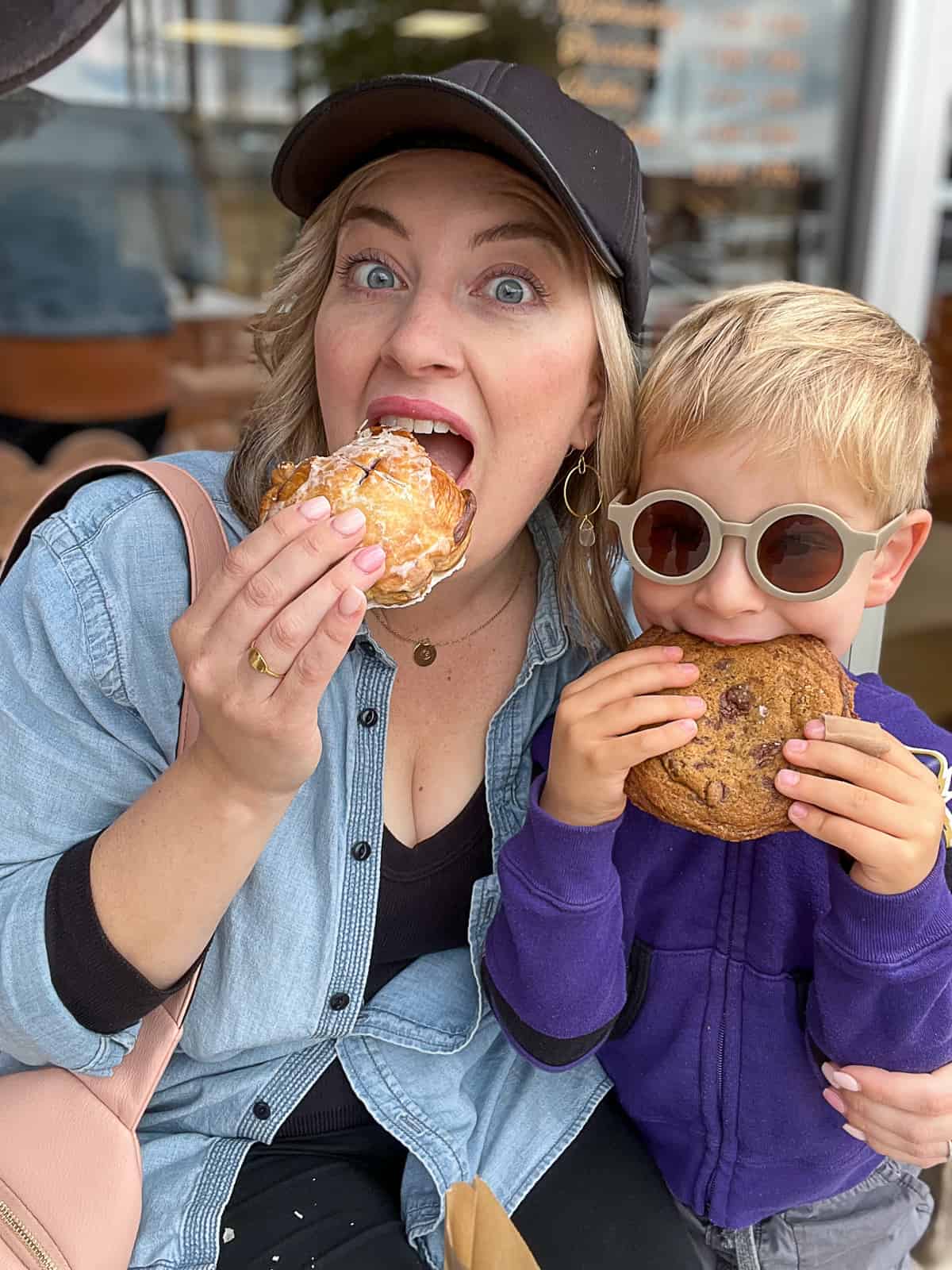 The sour dough here is incredible, too… 
See what to get at Bresnan Bread and Pastry….
Habitat Plants + Coffee
One of my favorite coffee shops in Downtown McKinney is at Habitat Plants + Coffee…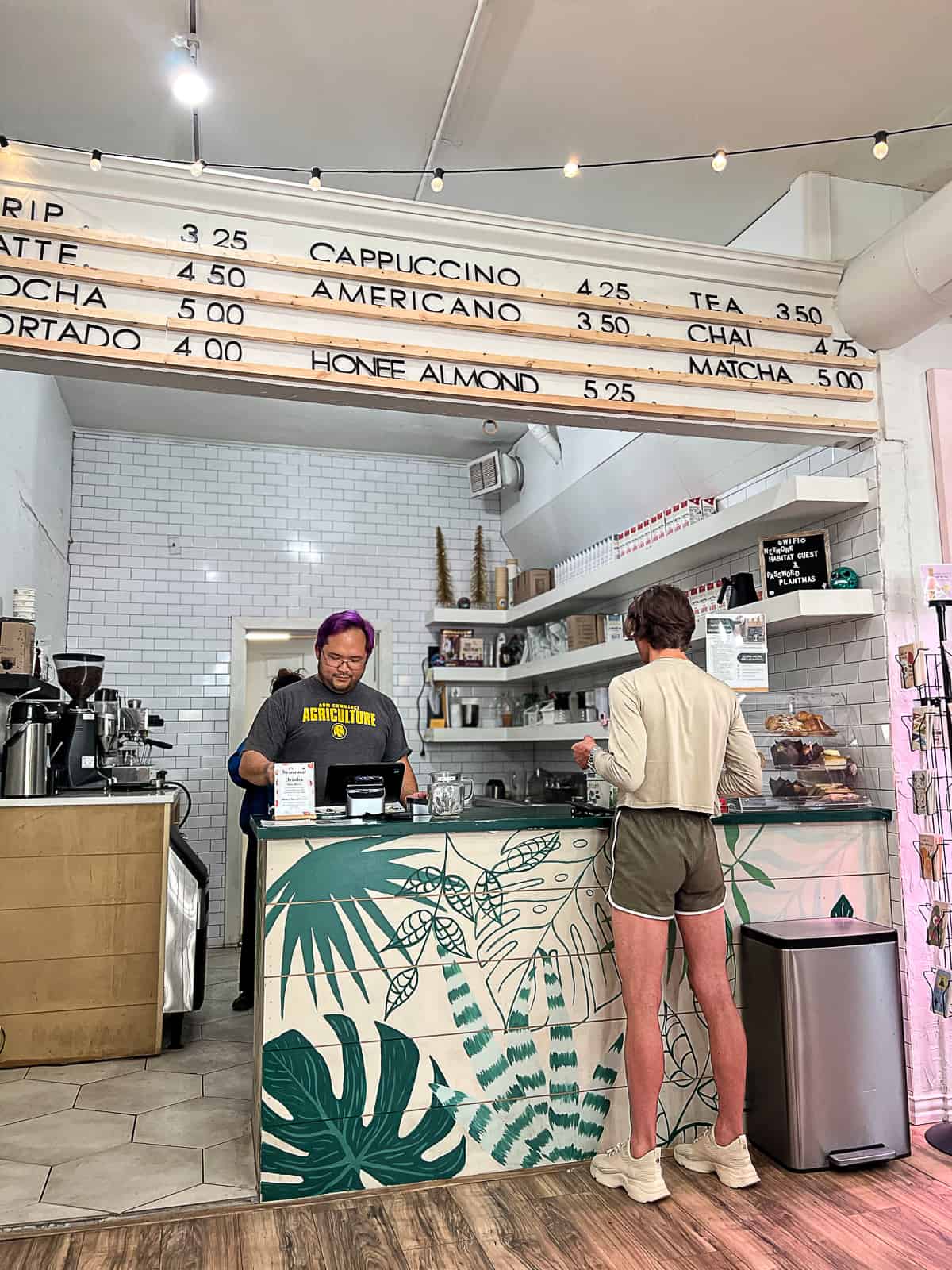 The vibe is amazing, especially if you like plants…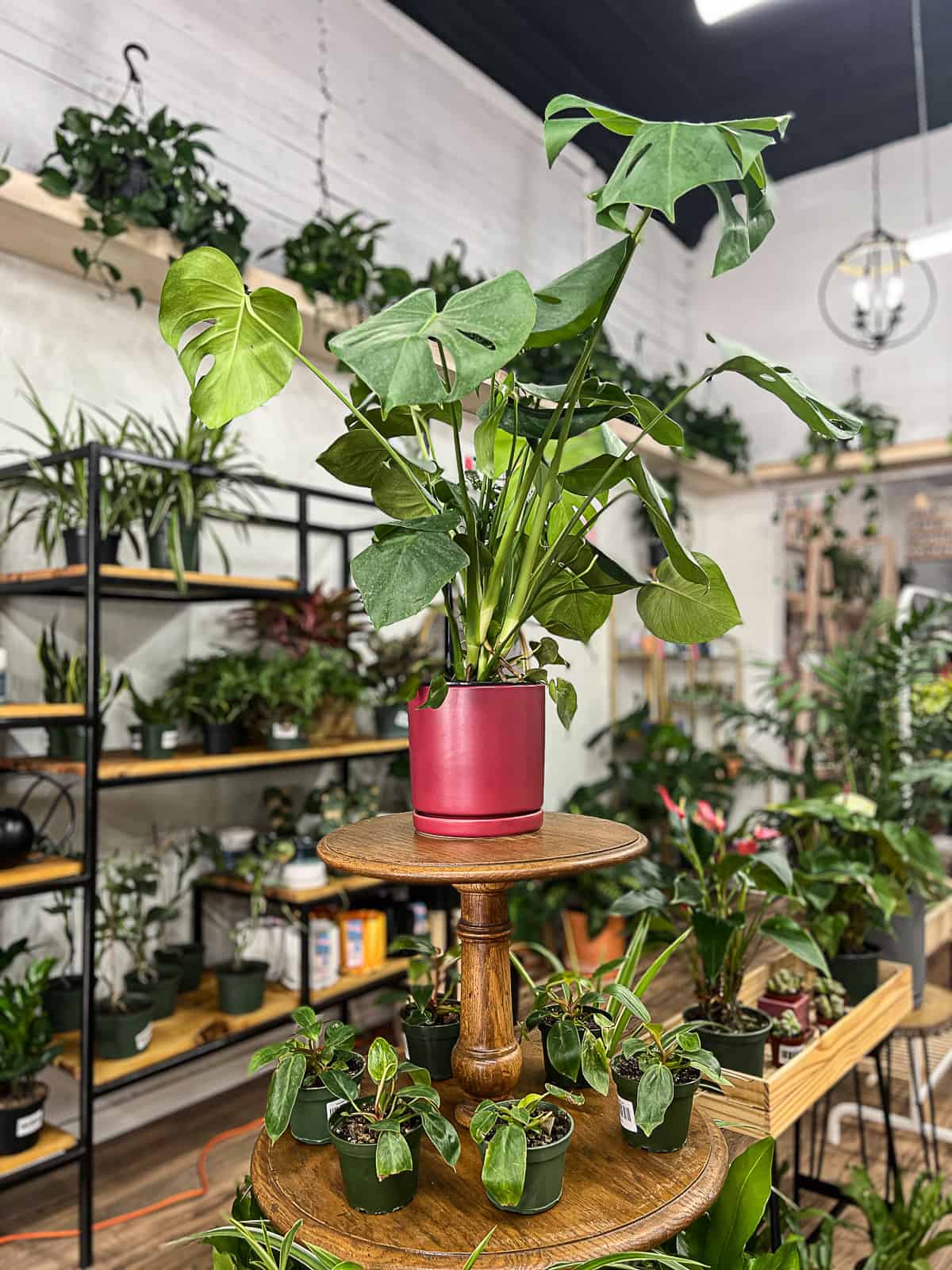 I always order the Honey Almond iced coffee…. So good!
Rick's Chophouse
This upscale steakhouse offers fantastic service and high quality steaks on the menu. 
It's a popular choice for any special occasion dinner.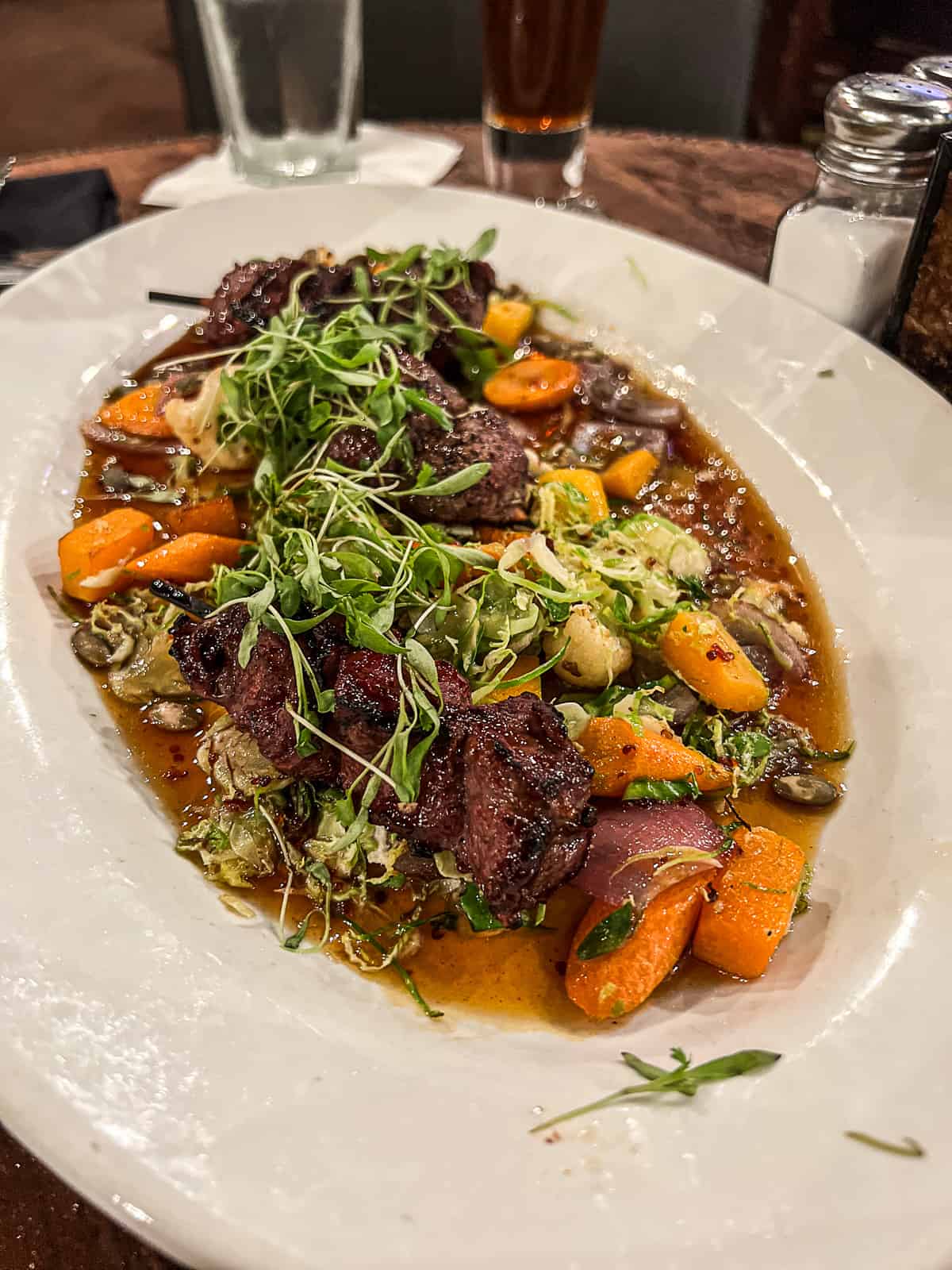 Rick's offers both traditional and modern menu items, and the wine list makes it a great spot for a special night out. You can't beat the atmosphere either. 
In the back, there's a full bar that looks like a relaxing cigar lounge. 
Don't worry about parking because Rick's offers valet service on the right side of the building. 
Whether you're looking for a tasty lunch or a dreamy nighttime dinner, check out Rick's Chophouse for some of the best steaks in town. 
More Downtown McKinney restaurants to check out…
Hutchins BBQ is nearby, but not right inside downtown McKinney
Patina Green Home & Market
Cadillac Pizza Pub
Pie Emporium
Mellow Mushroom Pizza
Mary's Mountain Cookies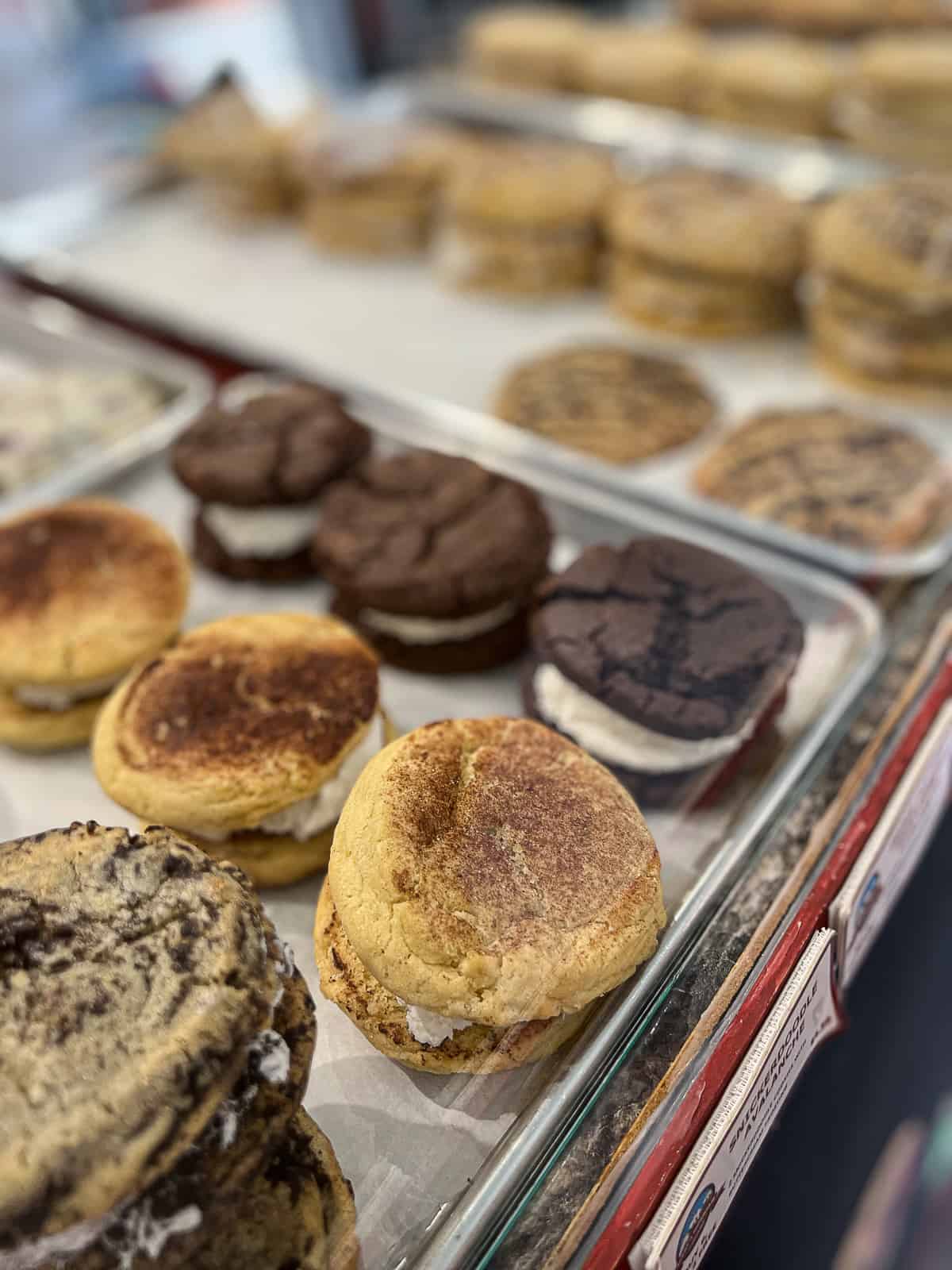 Shops in Downtown McKinney
Shopping opportunities are plentiful, with unique boutiques, specialty stores, and antique shops located throughout the area. 
McKinney's downtown shopping district highlights a wide range of shops and stores.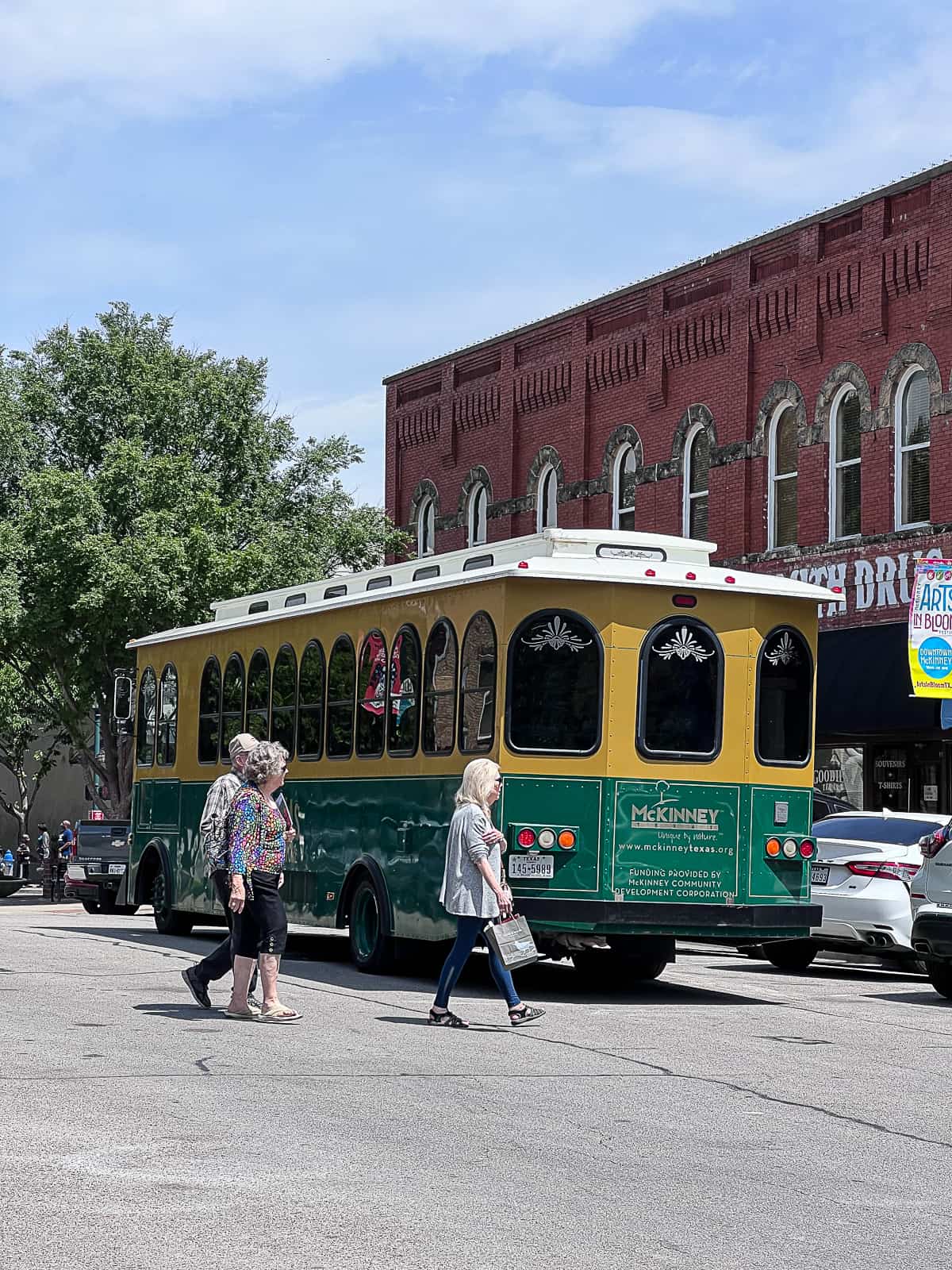 You can experience all McKinney shopping has to offer on foot or via the Downtown McKinney Trolley. 
The Standard Mckinney (previously called Ettiene Market)
Formally known as Ettiene Market, this quaint little shop is a great place to pick up some unique items for your home.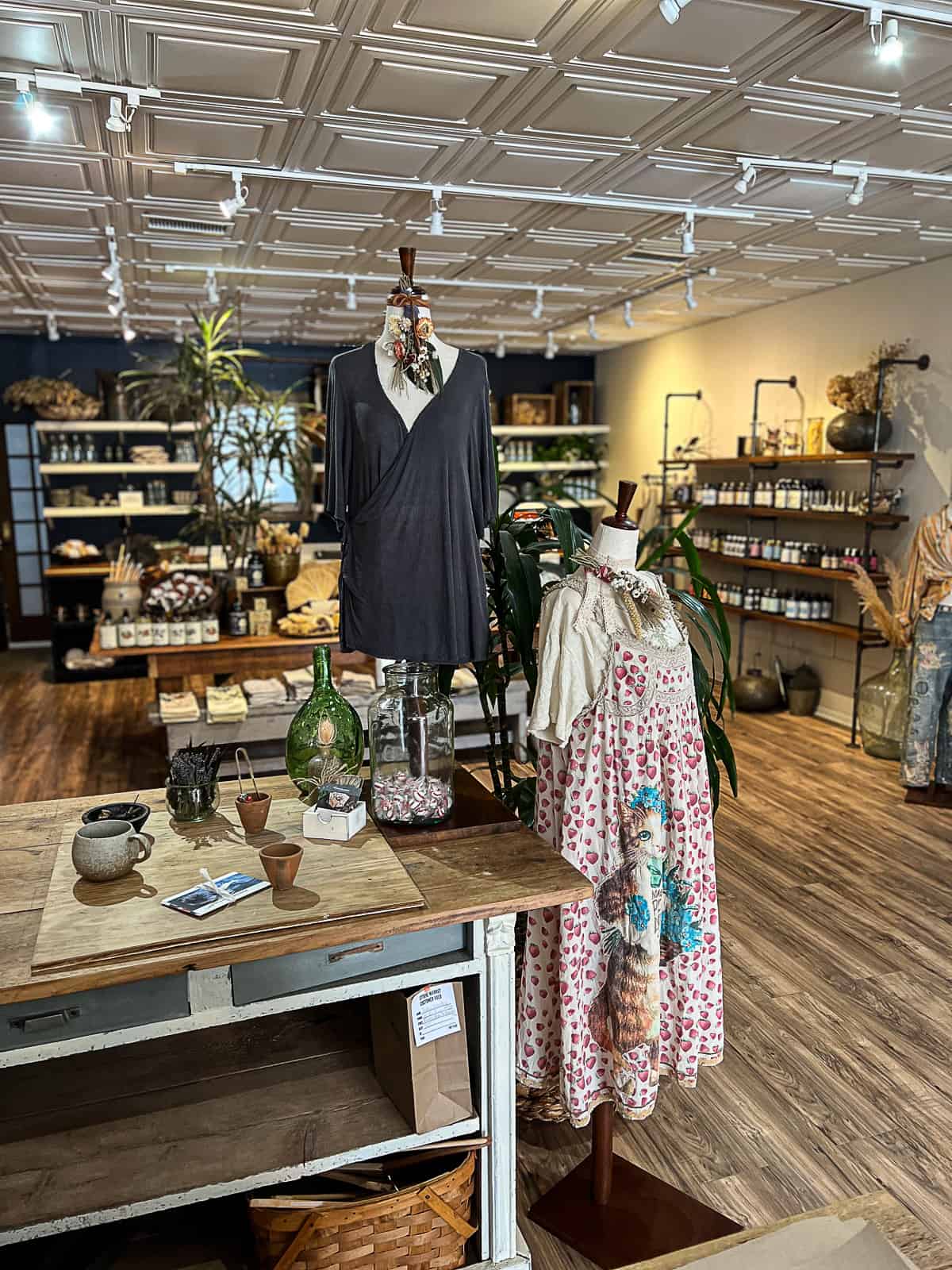 Whether that's an Artisan Bread Lamé or a hand crafted ceramic vase, you'll find something special at this little shop. 
Here's a spoon I picked up at this home goods shop in Downtown McKinney, and the chicken enchiladas I made with it…
Doozie's Corner
From clothing to home decor, you must add this corner shop to your list when visiting downtown McKinney.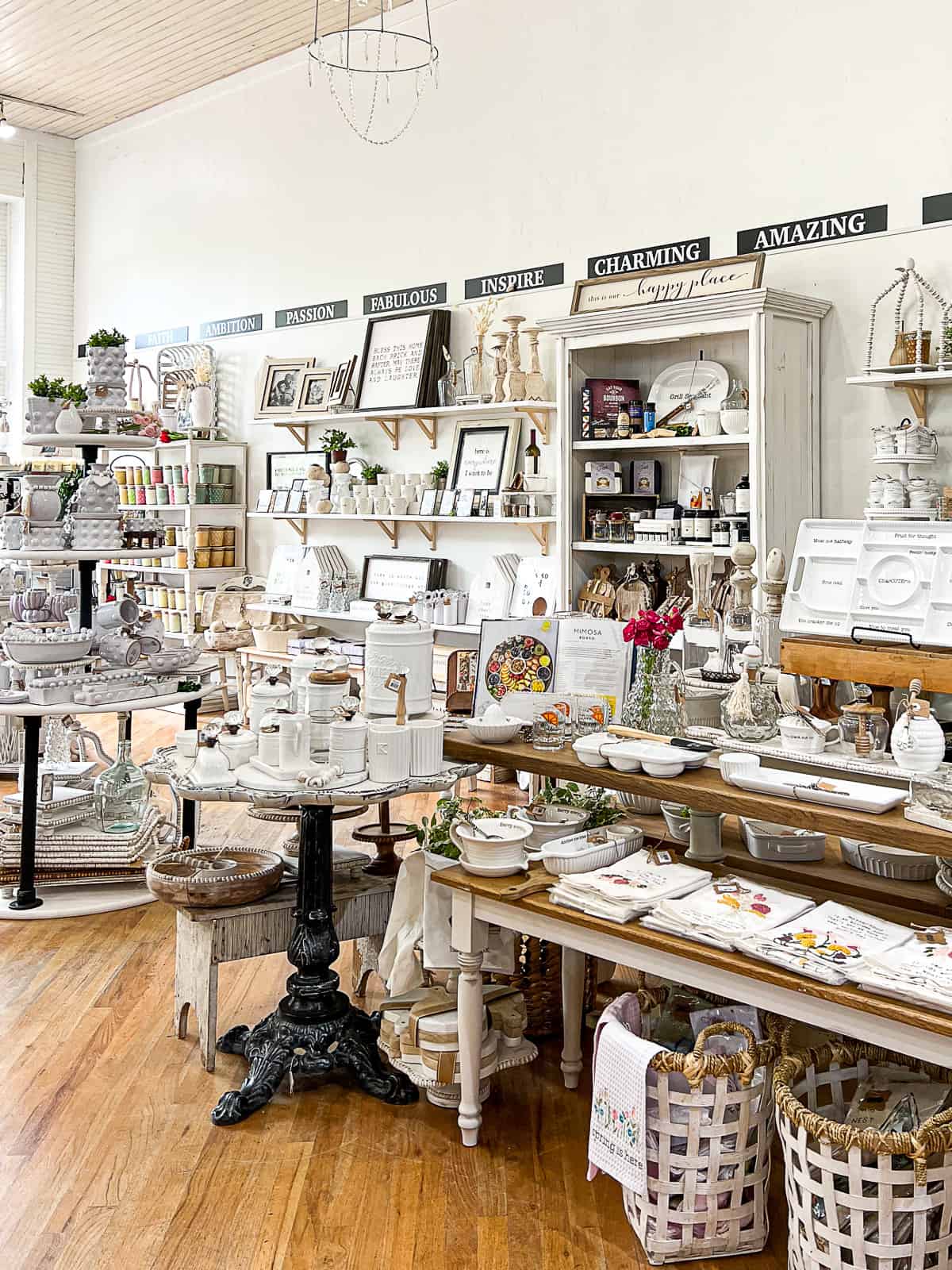 This wife and husband owned business has been operating this boutique since 2015. 
Other Downtown McKinney shops to checkout…
Fair and Square Imports
Habitat Plants & Coffee 
Madeline's Boutiques & Gifts
McKinney Hat Company
Rockin' AB Childrens Toy Store
Petals & Vine
​​Willow House Boutique
Birds & Words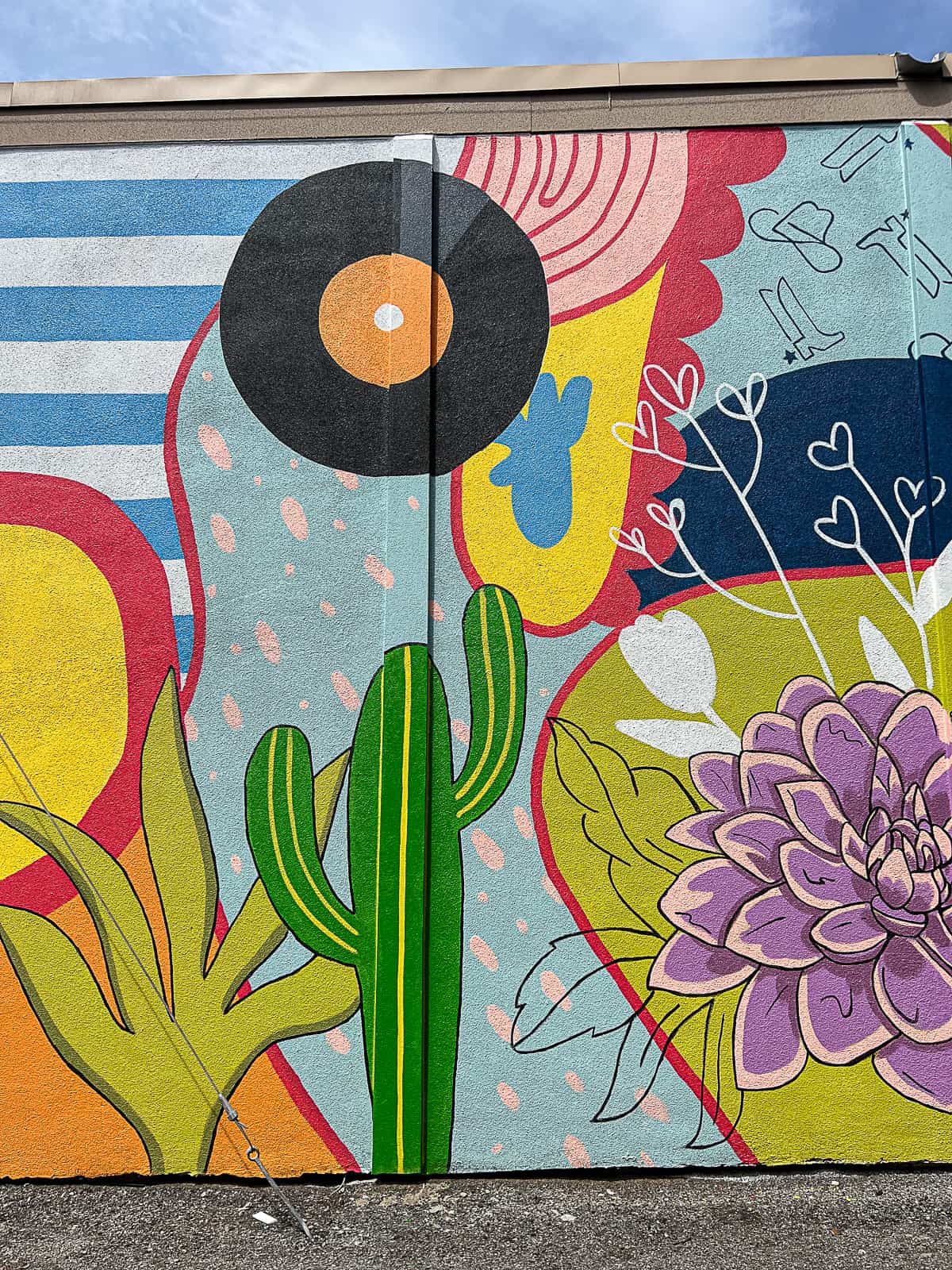 Check out shopping in Downtown McKinney…
Wineries, Breweries, and Bars
There are so many places to grab a beverage and enjoy the weather and scenery in McKinney Square.
Here are some places to check out…
Tupps Brewery in Downtown McKinney
Soon, Tupps Brewery is relocating to downtown McKinney, near Local Yocal.
Check out PART 1 of the Tupps new location tour….
And see PART 2 of the new Tupps Brewery tour….
The Celt Irish Pub
Celt Irish Pub & Restaurant is known for its true Irish experience including entertainment, food, and drinks.
The pub offers a wide selection of beers and whiskeys as well as live Irish music and dance performances regularly.  
They serve traditional Irish pub meals for those looking for some authentic Irish grub. 
This is a great destination for a true Irish experience in McKinney.
Don't forget to try a properly poured pint of Guinness while you're there too.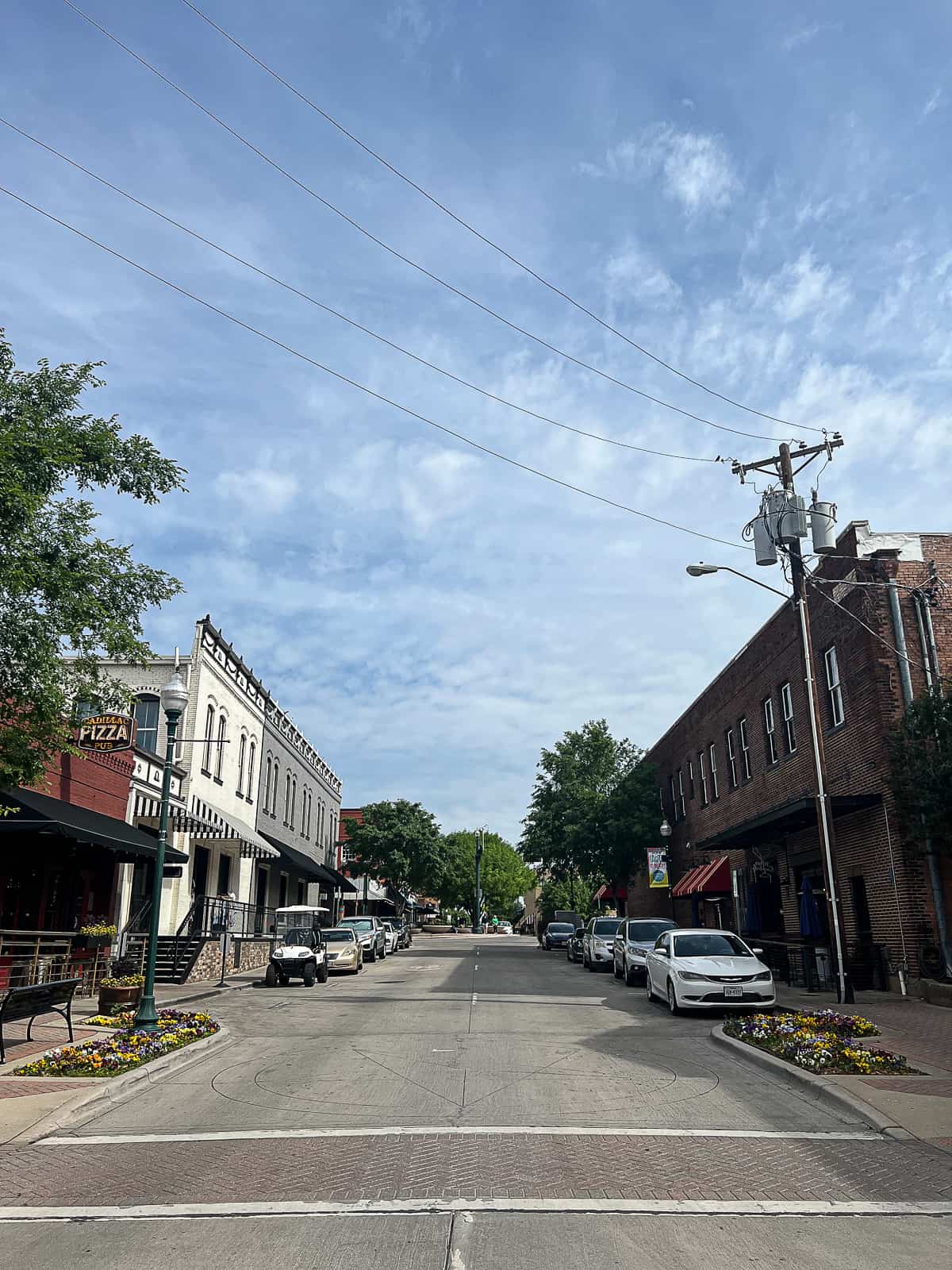 Landon Winery
At Landon Winery, you will enjoy affordable, delicious wines within a super relaxed atmosphere that offers indoor and outdoor patio seating.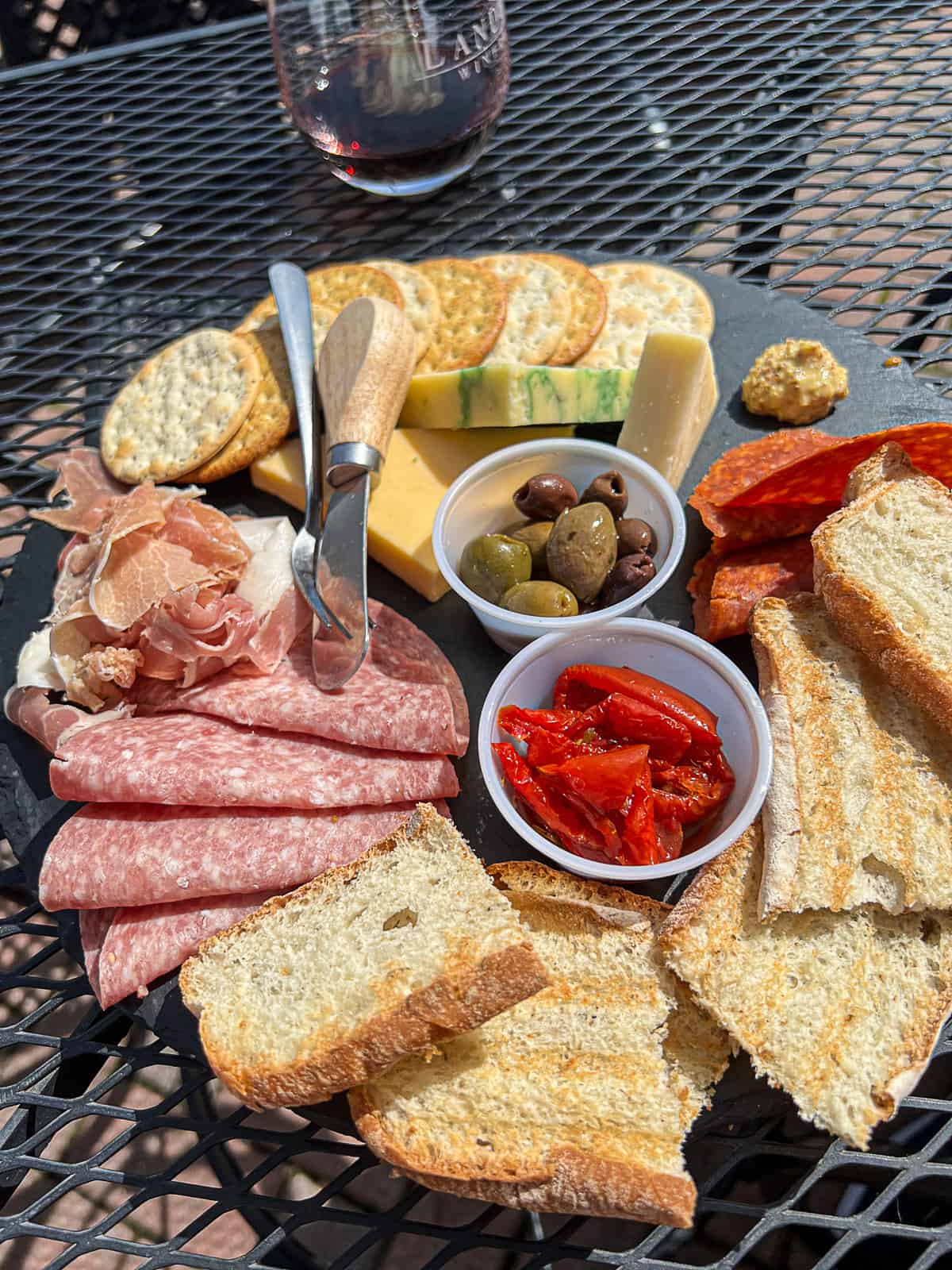 You can try a flight of tasting wines or grab wine by the bottle or glass. 
Landon offers meat and cheese boards onsite too. 
If you're in the mood for something else on the food side, order some pizza and sandwiches from Cadillac Pizza to pickup.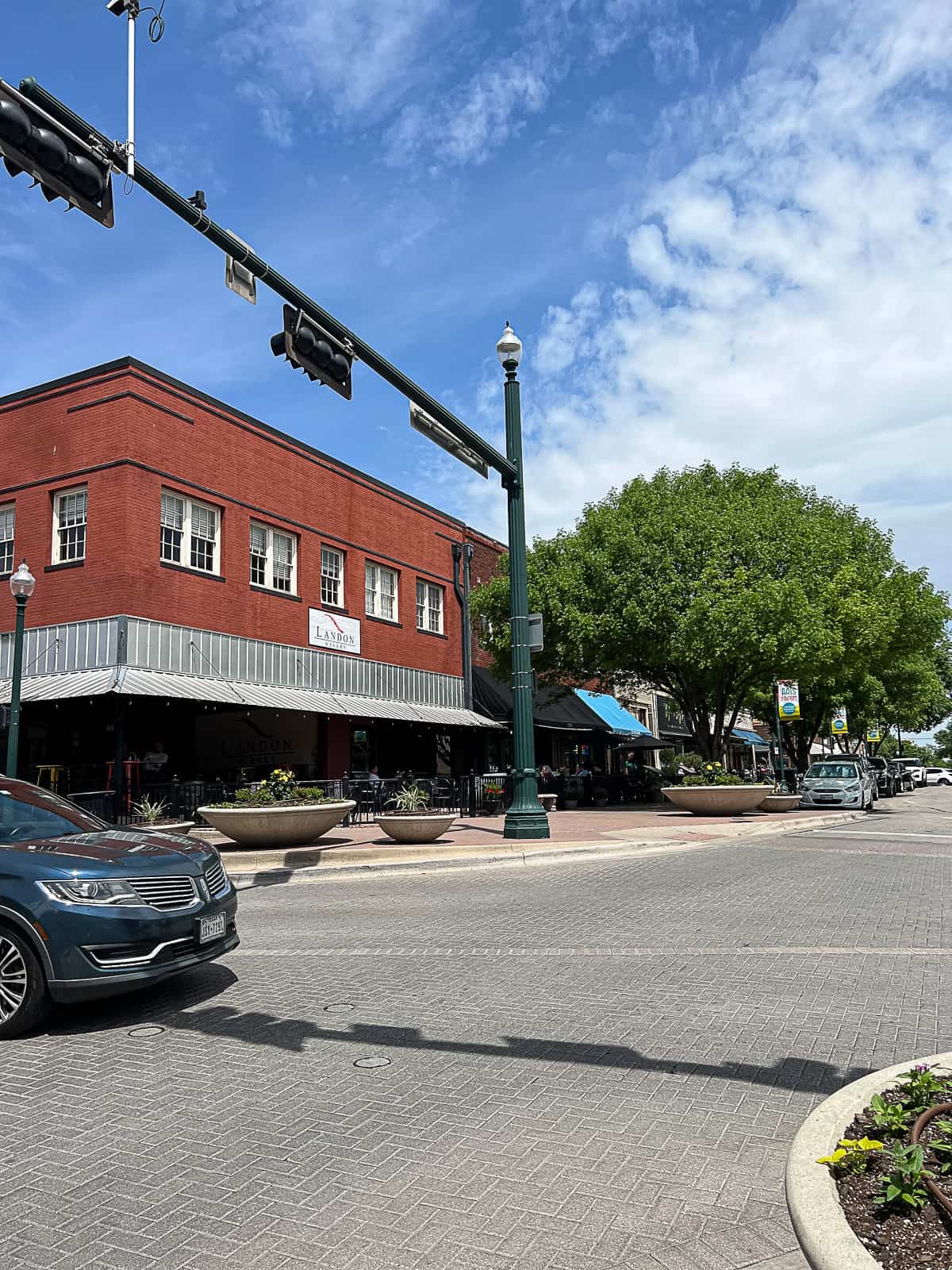 Yes…Landon allows its visitors to bring outside food…as long as you're drinking the wine of course. 
In any case, Landon Winery is a must-visit when in downtown McKinney. 
Everyone praises their knowledgeable staff while enjoying some tasty wines. 
More things to do in Downtown McKinney
Chestnut Square
To take in some old historic beauty, check out Heritage Village at Chestnut Square.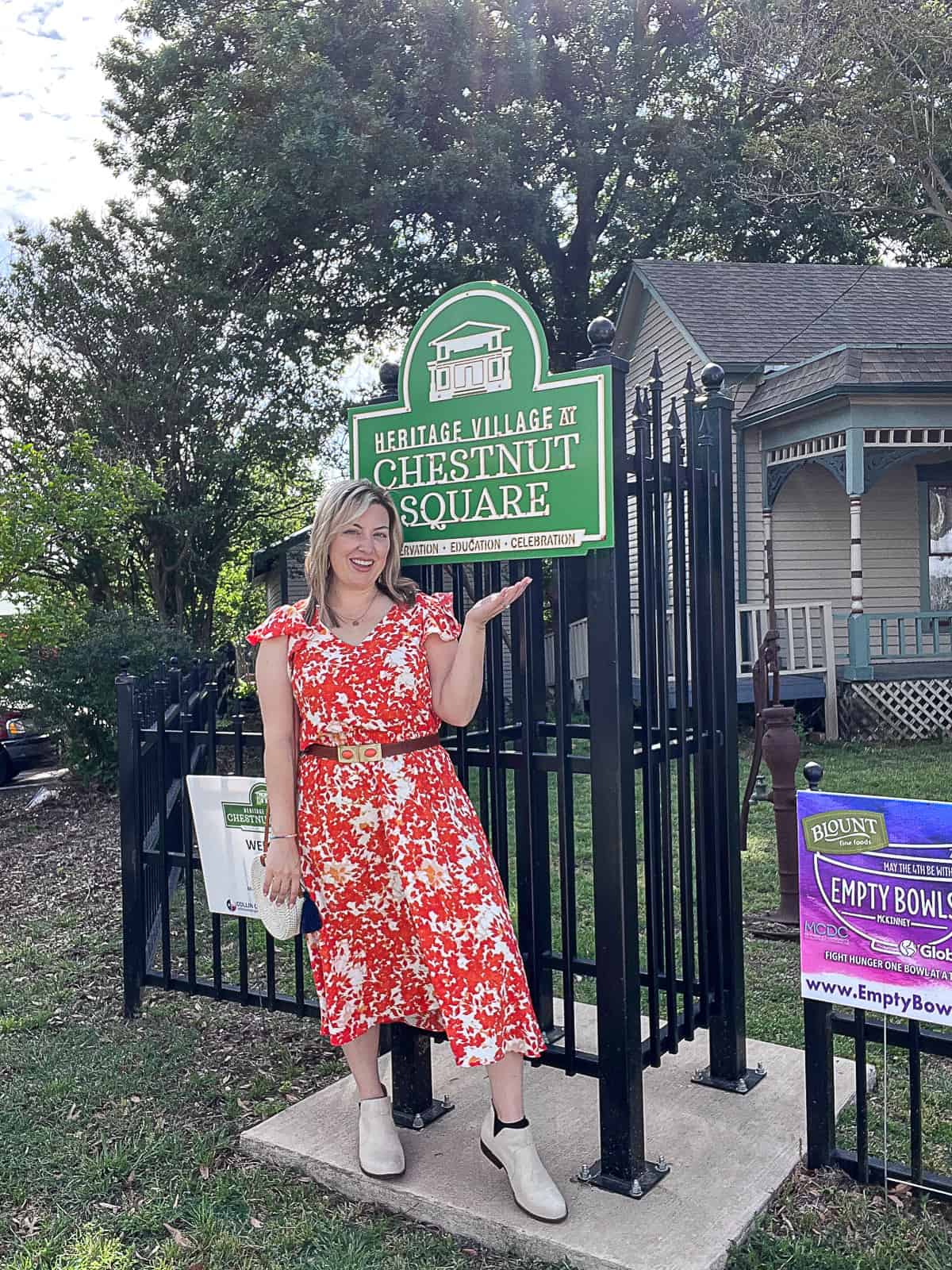 This is where you'll find the Farmers Market on the weekend…
Farmers Market
Make sure to check times and dates for the farmers market for your particular visit…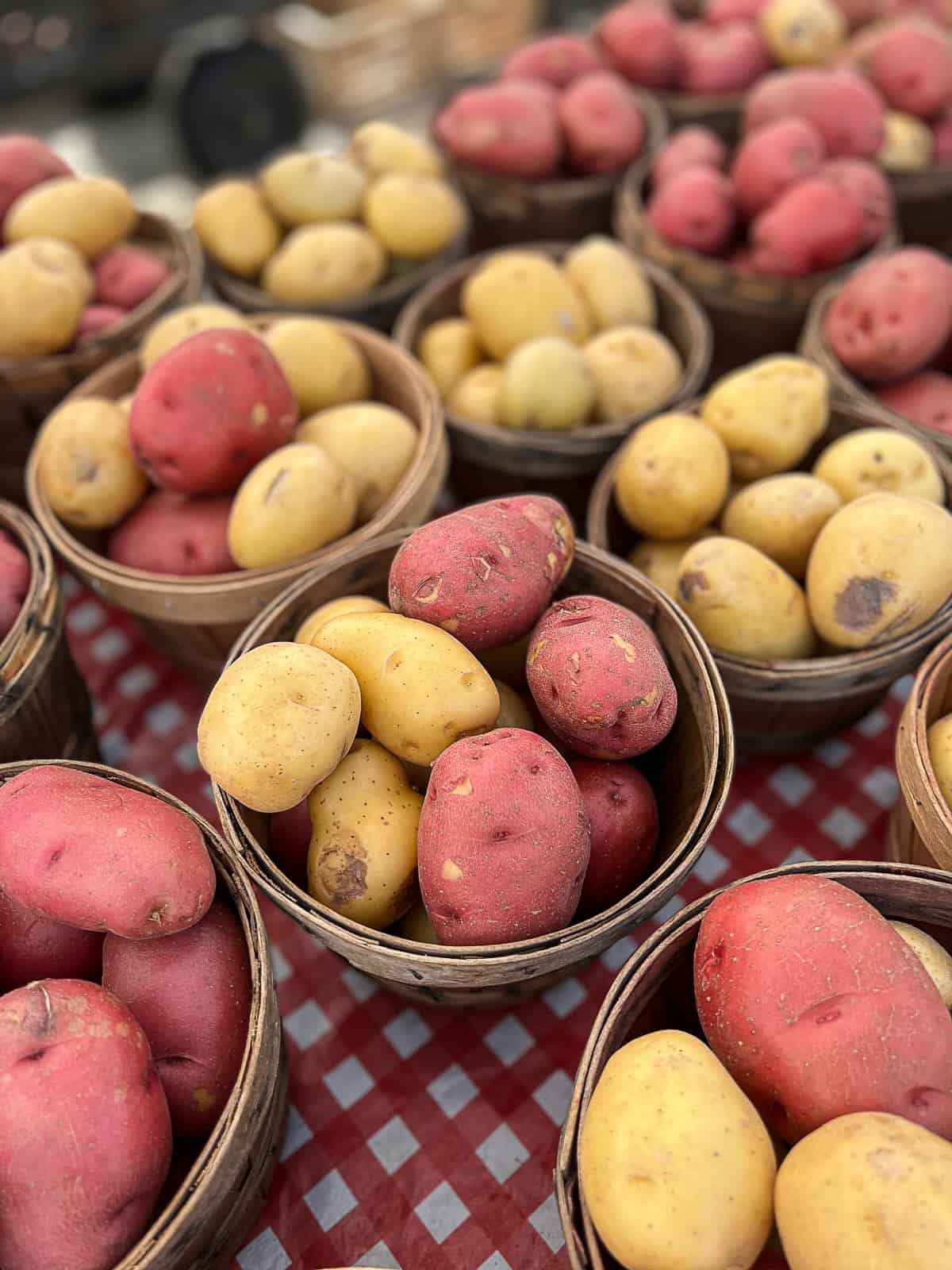 But usually this is open on Saturday mornings.
Some of my favorite things at the Downtown McKinney Farmers Market: 
Knife sharpening stand
Fresh produce and fruit
Food trucks / stands like tamales
Garden booth with flowers and plants
Pony rides for kids
Check out the vendors and things to do at the McKinney Farmers Market in Chestnut Square… 
Ice Cream Freezer Machine Museum
This very unique museum is located right next to Chestnut Square.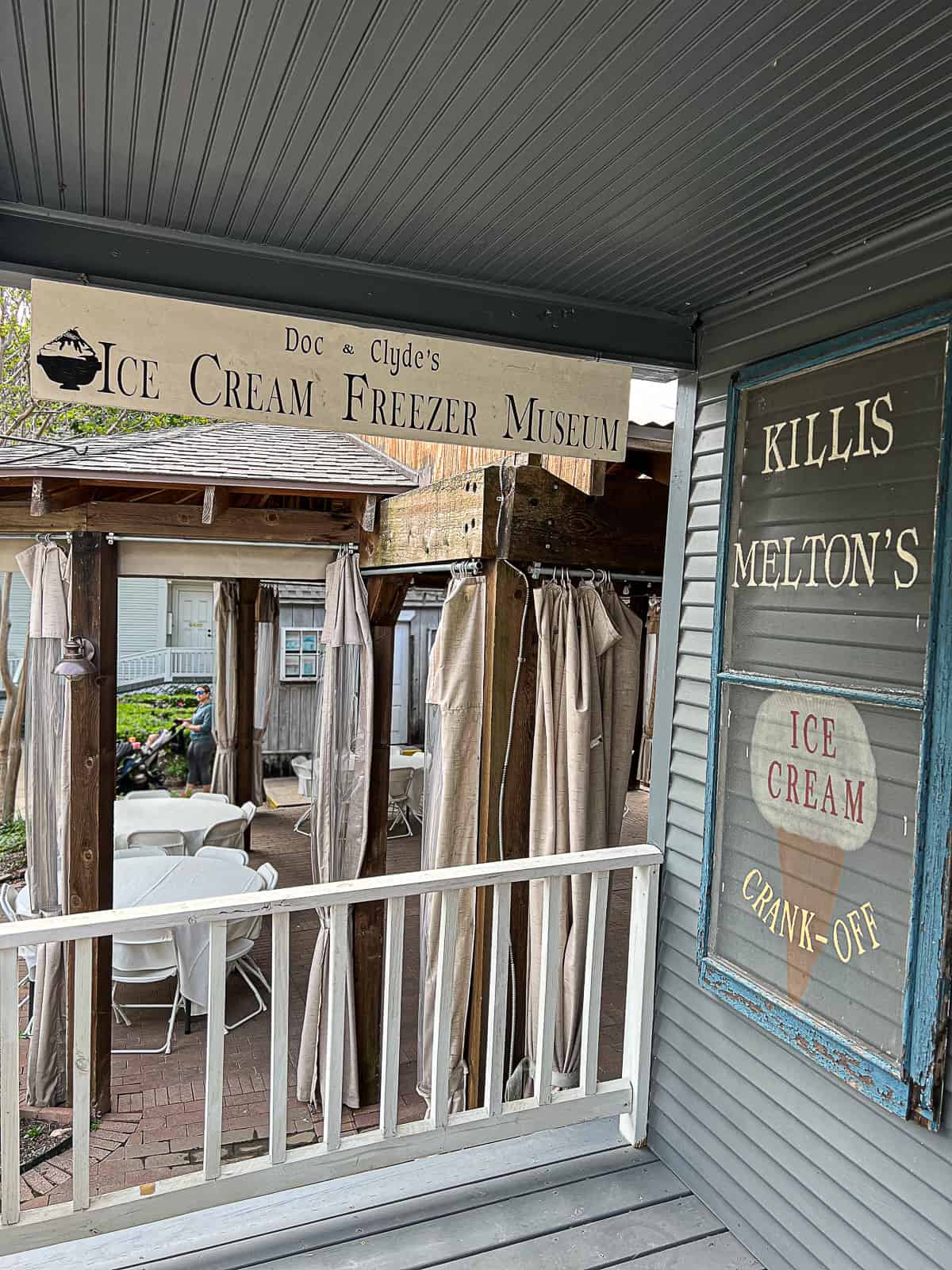 You'll be able to check out some of the first ever ice cream machines and freezers designed. 
This location is home to the world's largest ice cream freezer collection with about 300 of them.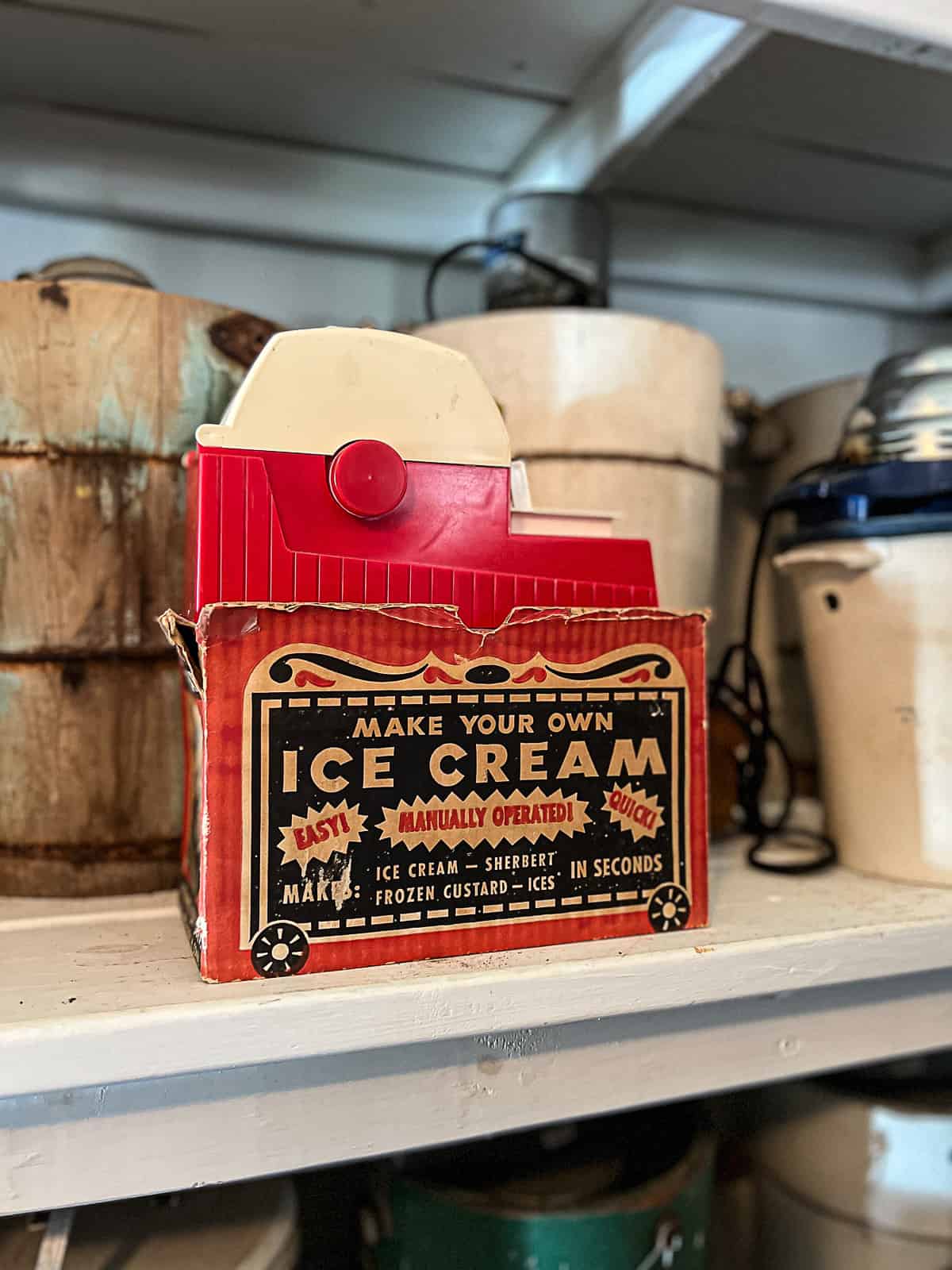 The employees are super informative and are happy to answer any questions about the collection and the historic building that it sits in. 
Check out this tour of the Ice Cream Freezer Museum in McKinney, TX…
Historic Walking and Art Tours
Check out historic walking mural tours held throughout the month…
Just walking around, you'll stumble on some beautiful murals which you can see at the top of this post.
See more famous street art murals in Santurce, Puerto Rico…
Festivals
Arts in Bloom and Oktoberfest in Downtown McKinney are some of the best events for the public in North Dallas. 
Here's a look at the McKinney Oktoberfest Event…
In between large events, you'll find more things to do in Downtown McKinney square like  margarita, whiskey, and coffee "sip and stroll" events organized on Facebook.
See the Benji statue in McKinney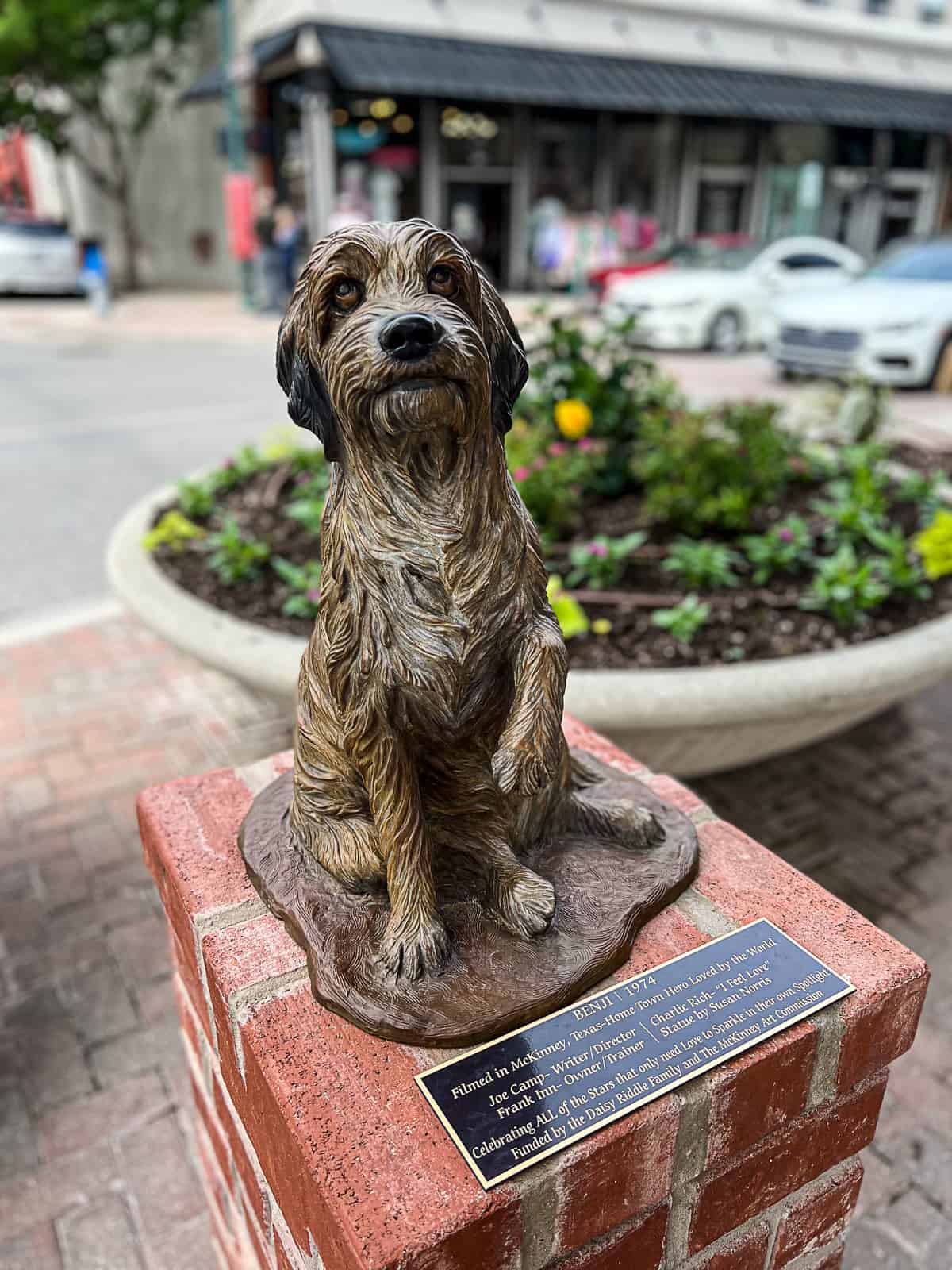 The City of McKinney has placed the Benji statue for the public to see in the southeast corner of Virginia and Tennessee streets, right in the downtown square.
FAQs 
Does McKinney Texas have a downtown?
Yes, McKinney has one of the most historic downtowns that the state of Texas has to offer. If you're North of Dallas, swing by McKinney for a fun filled family day in this beautiful downtown area.
What makes McKinney, Texas historic?
One interesting fact is that McKinney, Texas was founded by Collin McKinney. He was a pioneer in 1836 who helped draft and sign the Texas Declaration of Independence from Mexico.
Fun Fact – Now the surrounding county which includes the city of McKinney is called Collin County.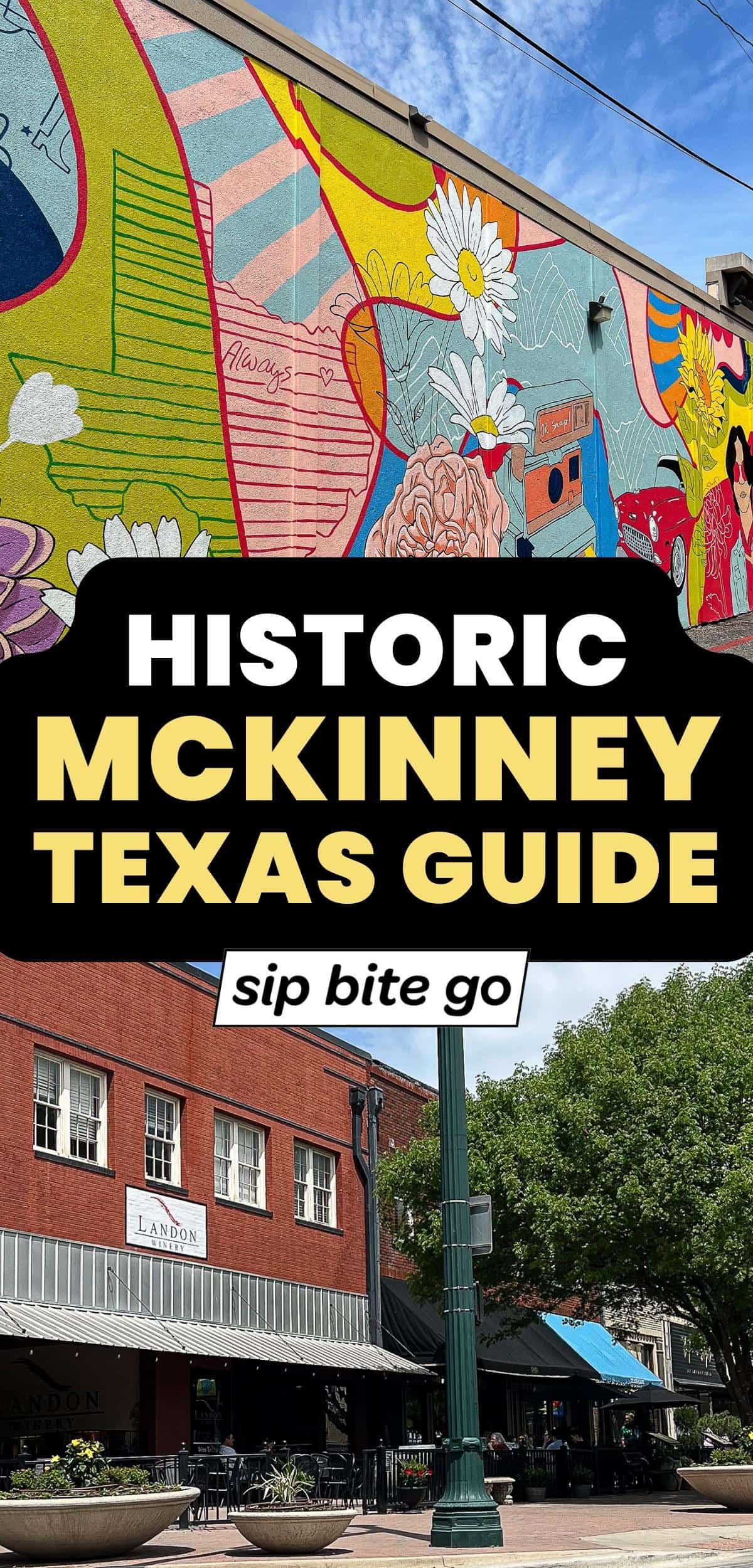 Where can I stay in downtown McKinney?
McKinney is home to a downtown historic Grand Hotel which was built in 1885 by the Heard Brothers. Inside you'll find 45 hotel rooms, a grand ballroom for weddings & events, and direct access to Rick's Chophouse that has multiple dining rooms as well as private dining options. 
Dallas Area Guides
Love food and travel, too?
Hey, hope that answers all your questions about what to do in Historic Downtown McKinney. 
Have a great time! 
Chat soon on Instagram / TikTok / YouTube.
– Jenna

title_words_as_hashtags], 1687336872