Our 12 best chestnut recipes
Make the most of chestnut season with these fantastic recipes. Our best chestnut recipes include an easy autumn pasta, hearty pot roast and warming stew. Sweet-toothed cooks are in for a treat as chestnut teams up with its friends chocolate, meringue and cream for some sensational desserts, too.
Scroll on for 12 of our favourite chestnut recipes….
Beef stew with orange and chestnuts
Classic beef stew gets a contemporary update with the addition of earthy chestnuts, a pinch of cinnamon and zesty orange.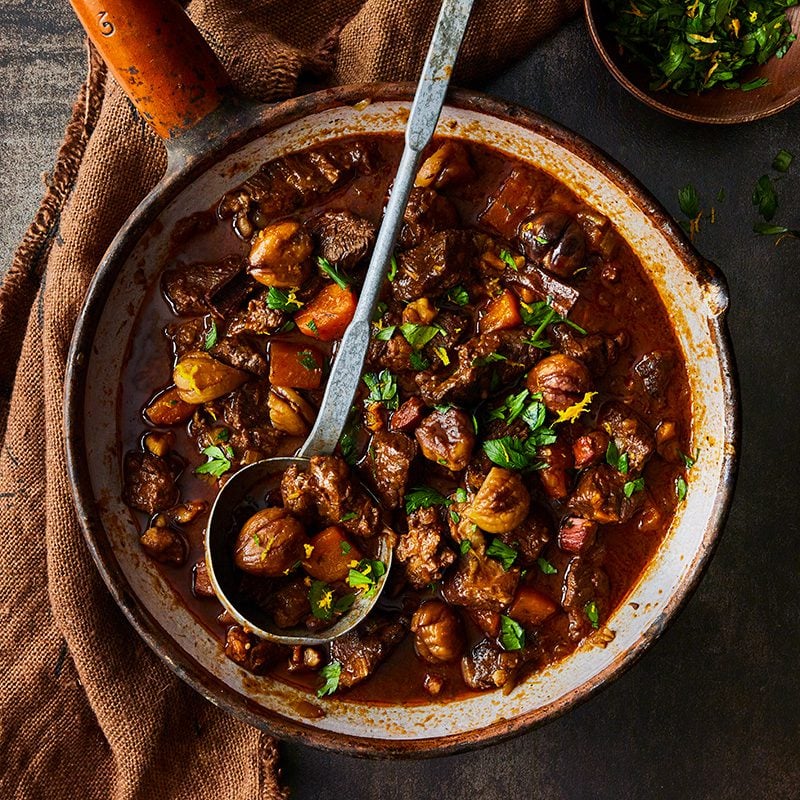 Chocolate and chestnut éclairs
Try your hand at patisserie with this classic éclairs recipe. Fill golden choux buns with piped chestnut purée, which you can either find in larger supermarkets or make at home: follow these steps for boiling chestnuts before pureeing and sweetening  them.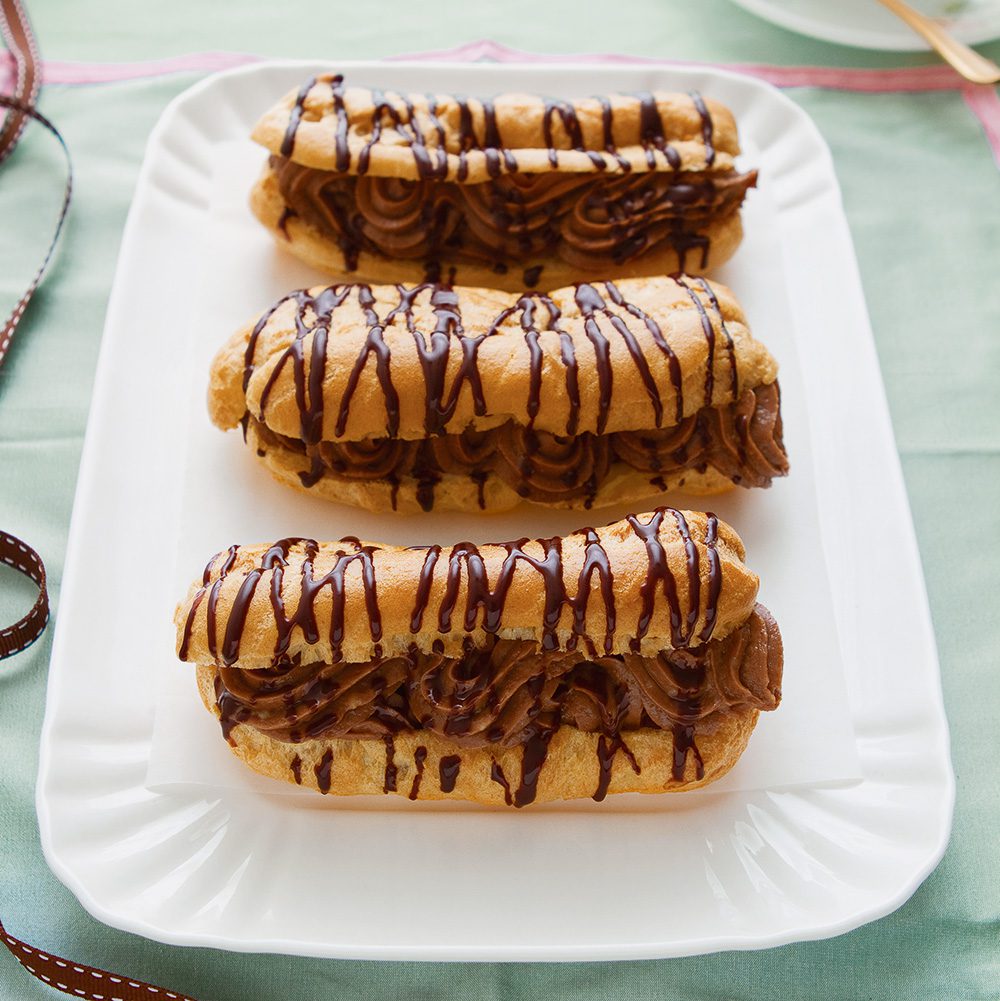 Chestnut-stuffed chicken supremes
It's double chestnut time! These chicken supremes are stuffed with cooked whole chestnuts and chestnut purée, not to mention bacon, cream and leeks. The result is a decadent chicken dish for chilly nights – you could even serve it as an alternative Christmas dinner for 2-4 people.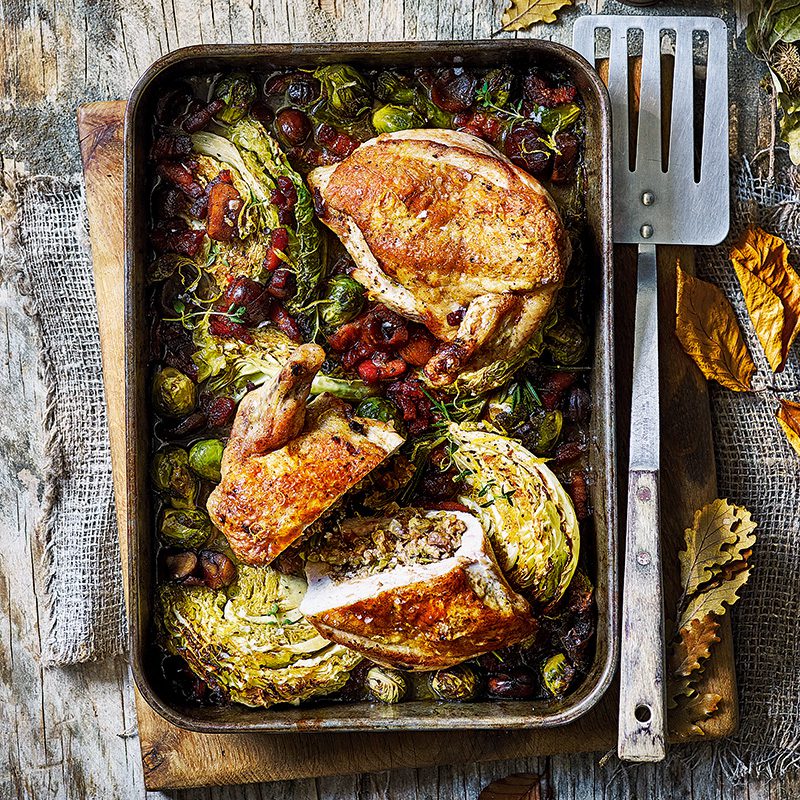 Pasta with sausage, chestnuts and sage
Chestnuts' subtle sweetness gives a lift to deeply savoury sausage in this seasonal pasta dish. The browned butter with sage, drizzled over at the end, is seriously moreish.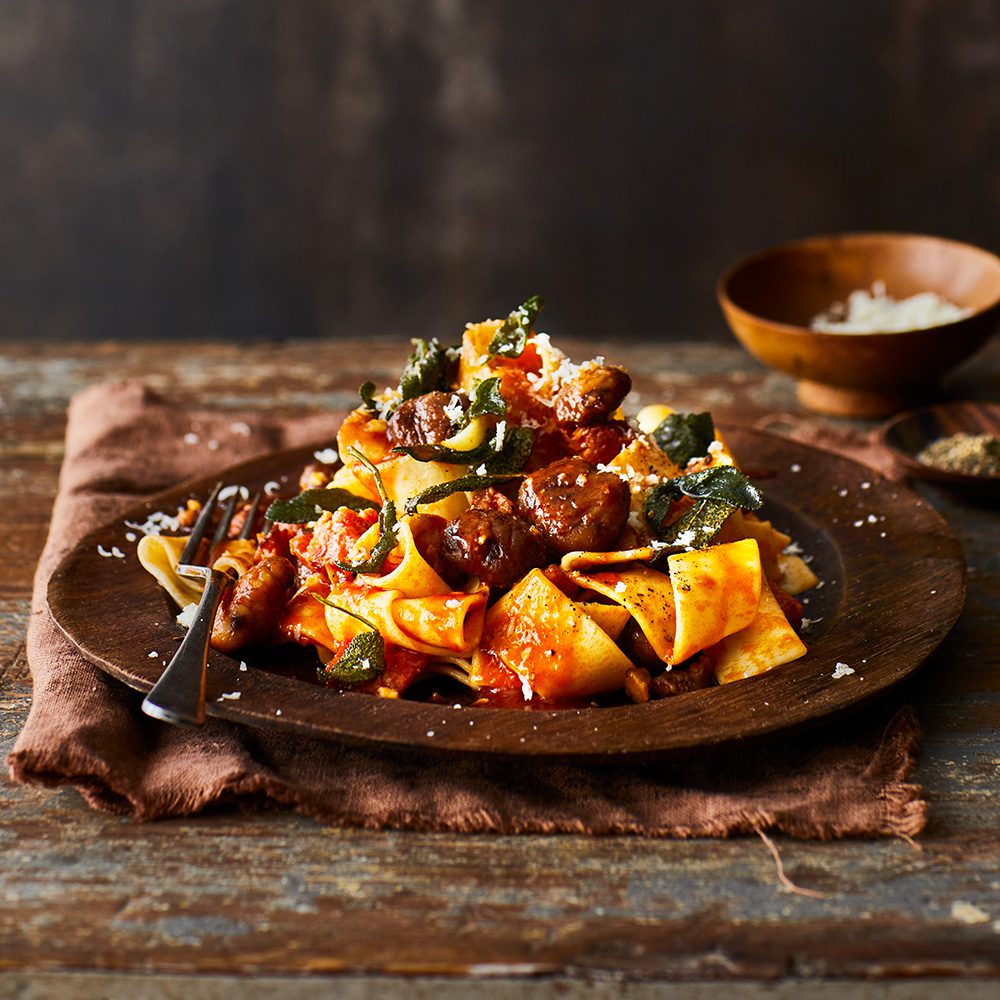 Chelsea buns get a nutty twist in this fun recipe. The gooey buns have a cinnamon-scented chestnut and pecan filling, and a sticky, creamy toffee topping. Have a stack of napkins handy.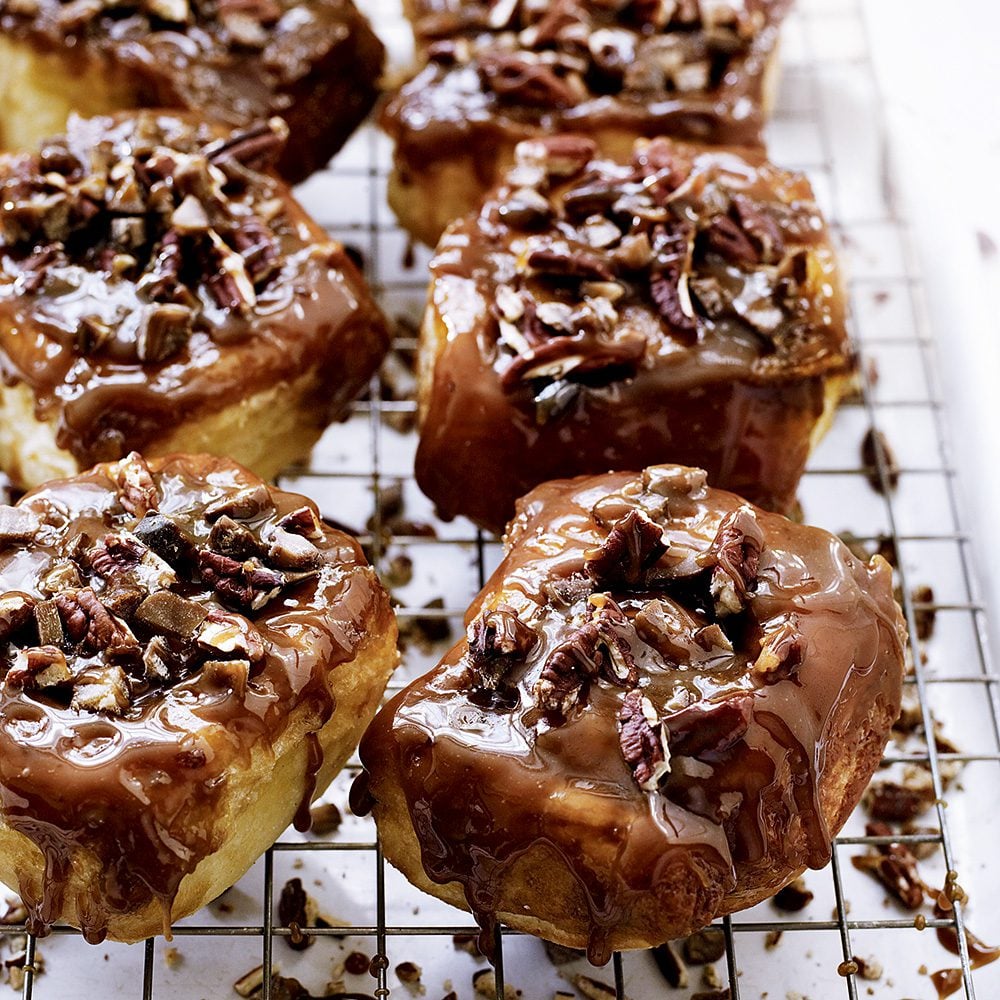 Pot-roast guinea fowl with chestnuts
If you've never cooked guinea fowl before, this easy pot roast packed with chestnuts is a great place to start. Guinea fowl's lean meat benefits from a slow braise to keep it tender, while the chestnut stuffing goes perfectly with the spiced red wine sauce.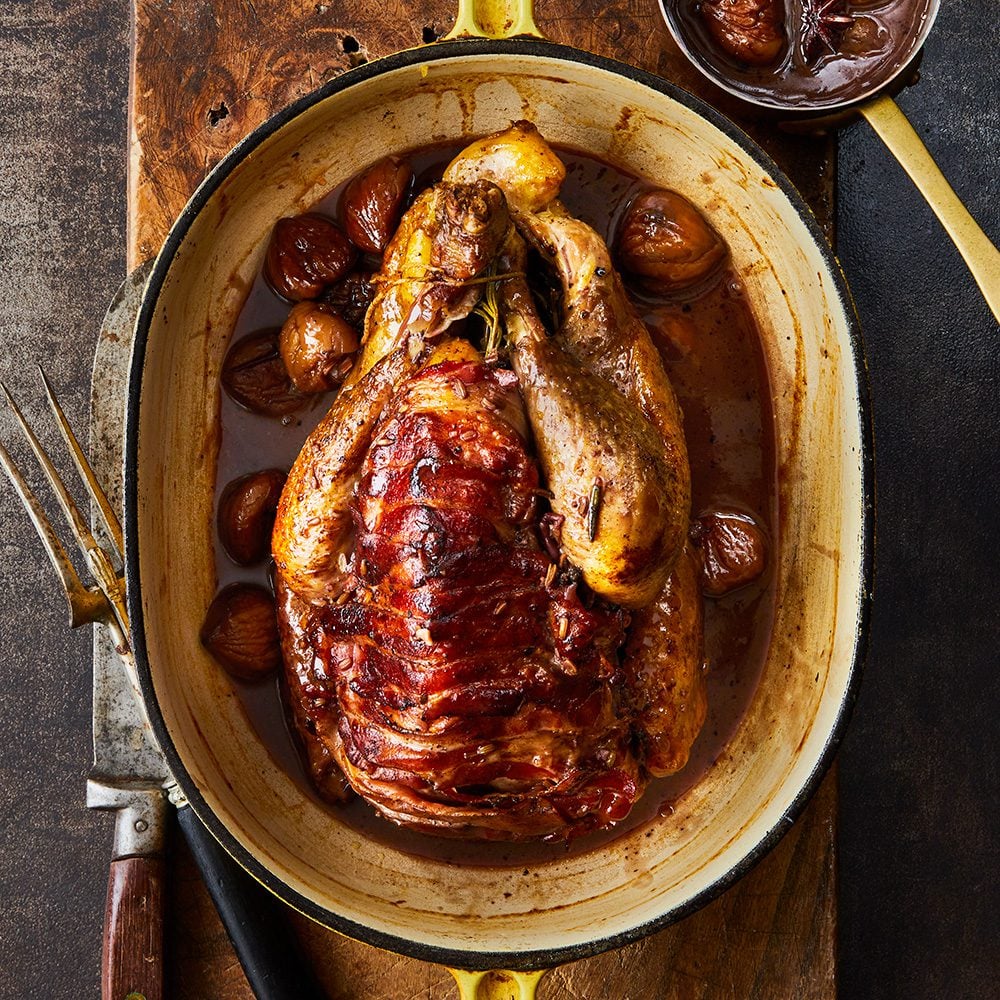 Chestnut parfait with chocolate bourbon caramel
This frozen parfait will impress at a winter supper or even as an alternative festive dessert. It's topped with chocolate-dipped chestnuts, then drizzled with a decadent boozy caramel.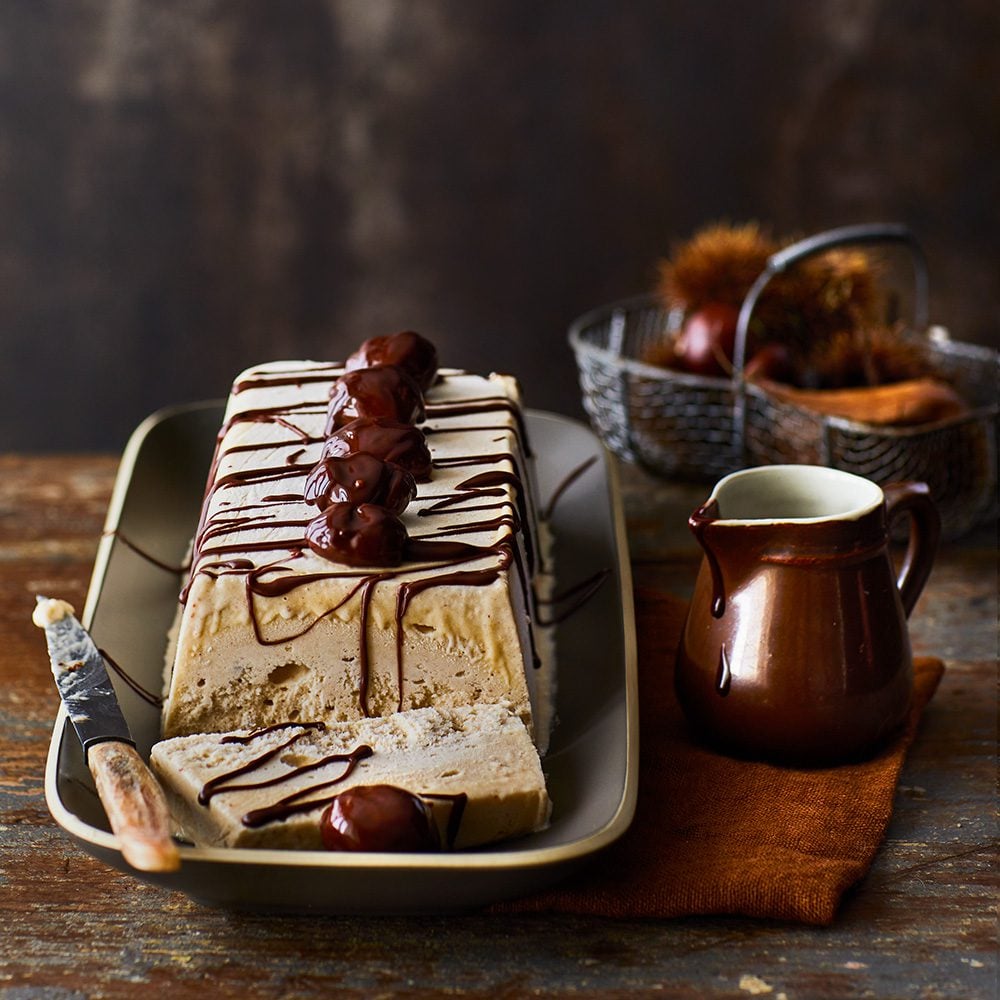 A French patisserie classic. Two delicate chocolate shells house a sweet, creamy chestnut filling. Package them up in a beribboned box for a thoughtful homemade gift.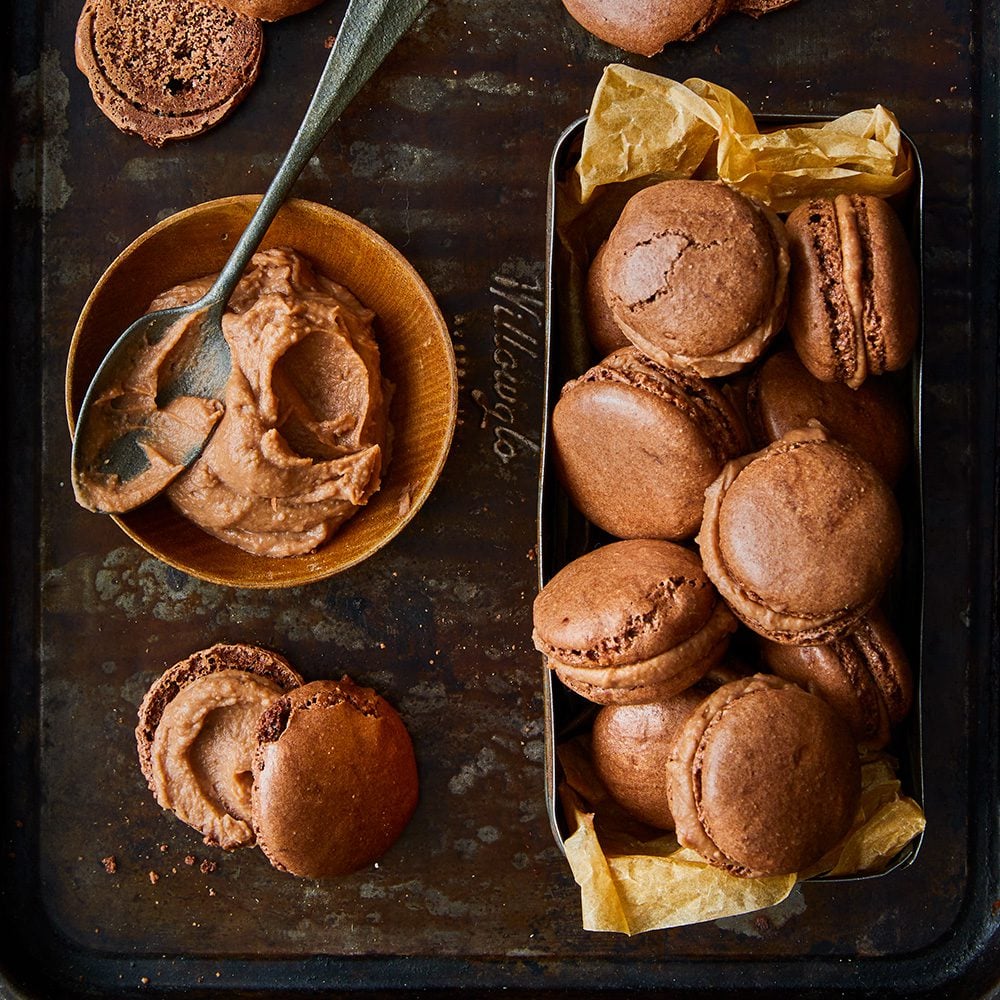 Maple-glazed chestnut and parsnip loaf
Forget soggy nut roasts of the past. This rich, complex number is packed with earthy chestnuts, herbs, buttery leeks, pine nuts and salty feta and topped with sticky, maple-coated parsnips.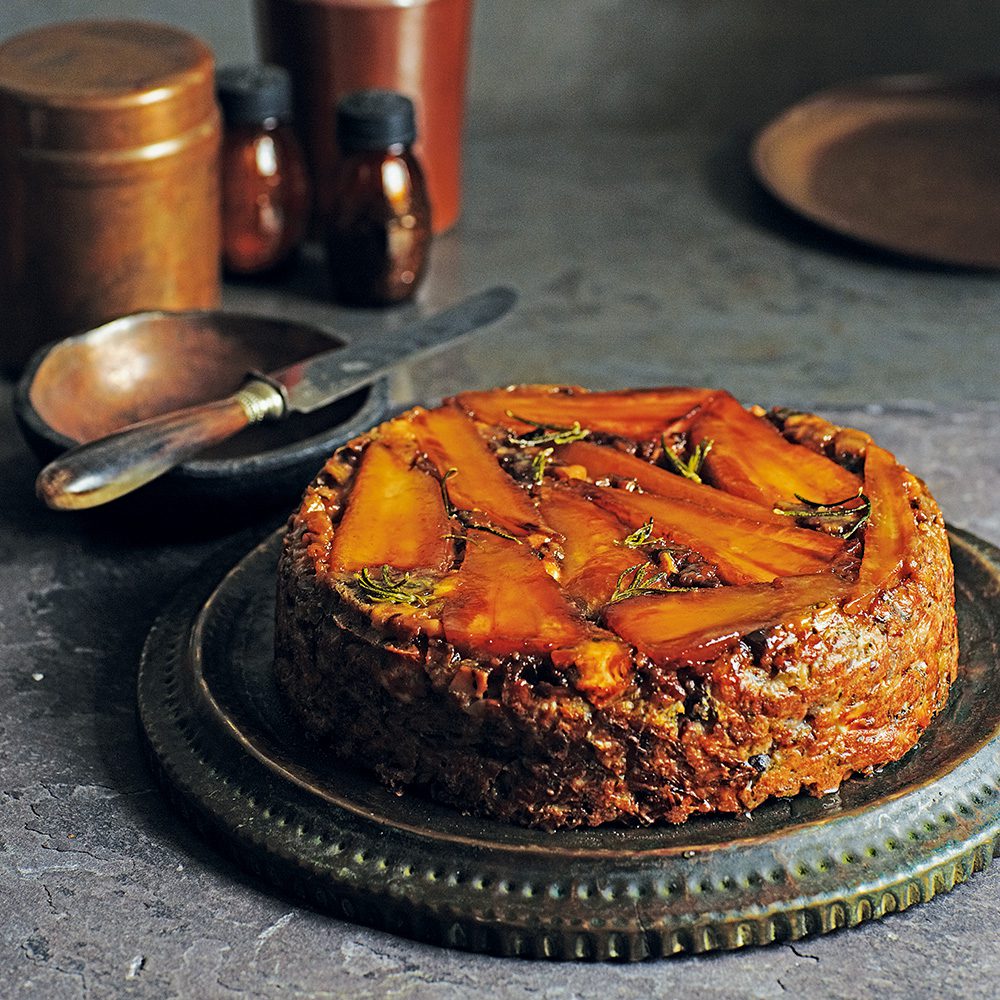 These decadent puds are inspired by French dessert Mont Blanc, where threads of chestnut purée are topped with whipped cream. There's no fiddly piping here, just airy meringues topped with big dollops of purée, marrons glacés and cream.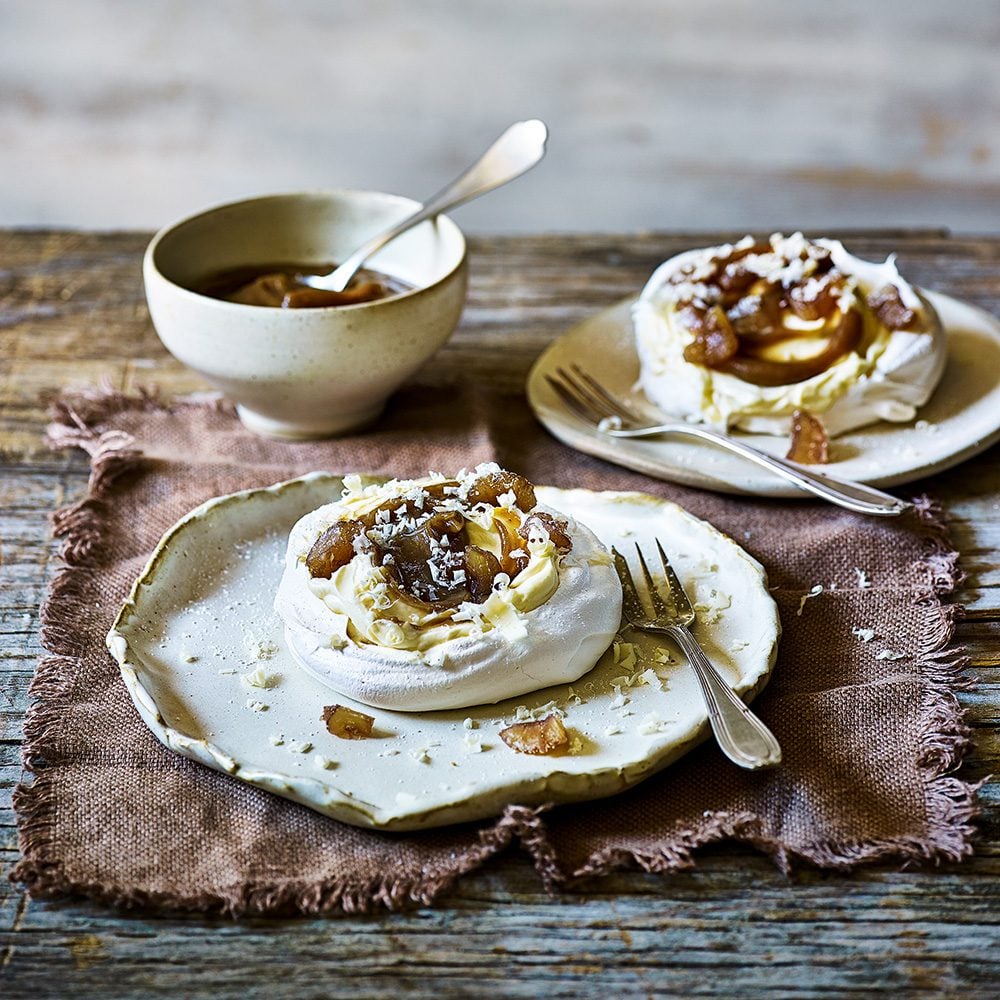 Crispy pancetta and chestnut pappardelle
Fudgy cooked chestnuts make a great addition to wintry pasta dishes. Toss pappardelle with chestnuts, crisp pancetta, creme fraiche and peas for an easy 20-minute dinner.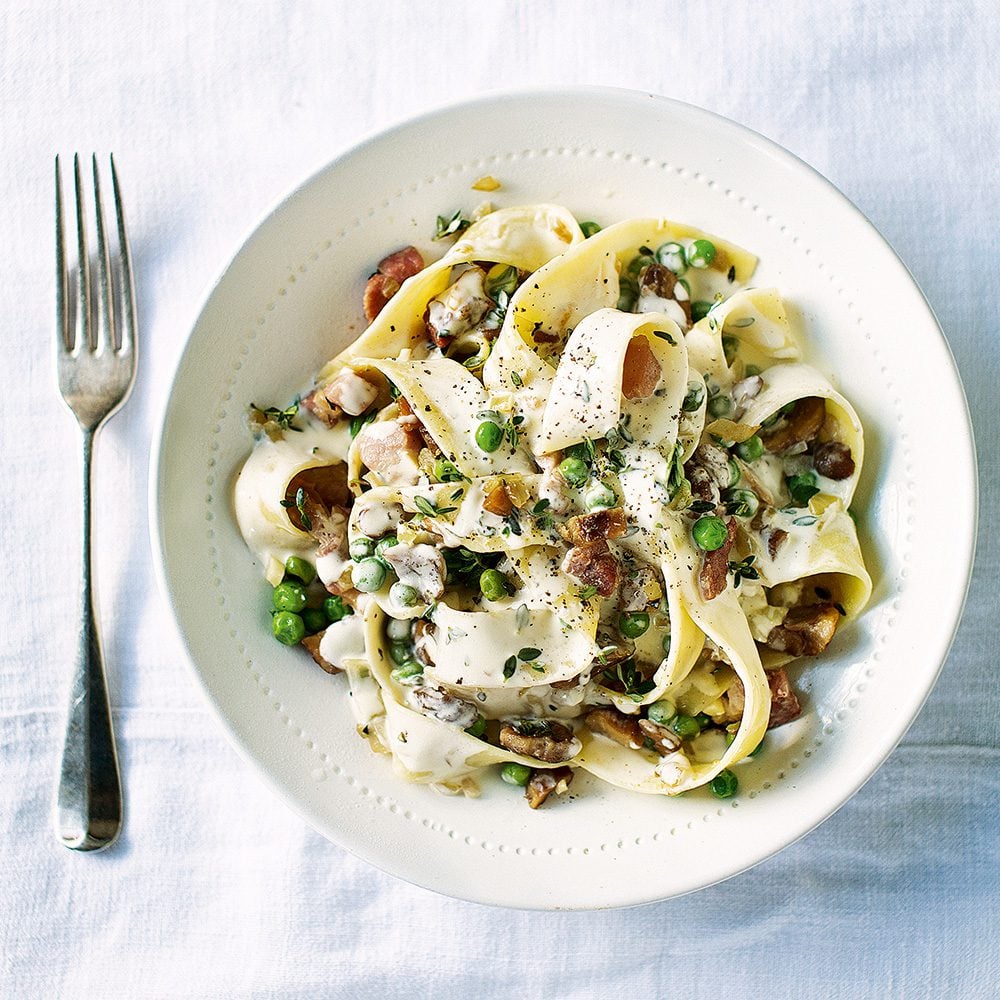 Looking for an alternative Christmas dessert? This boozy roulade is serving 'winter wonderland' looks, thanks to its snow-white meringue. Cut inside to reveal a filling of sweet chestnut, cream and hazelnut liqueur.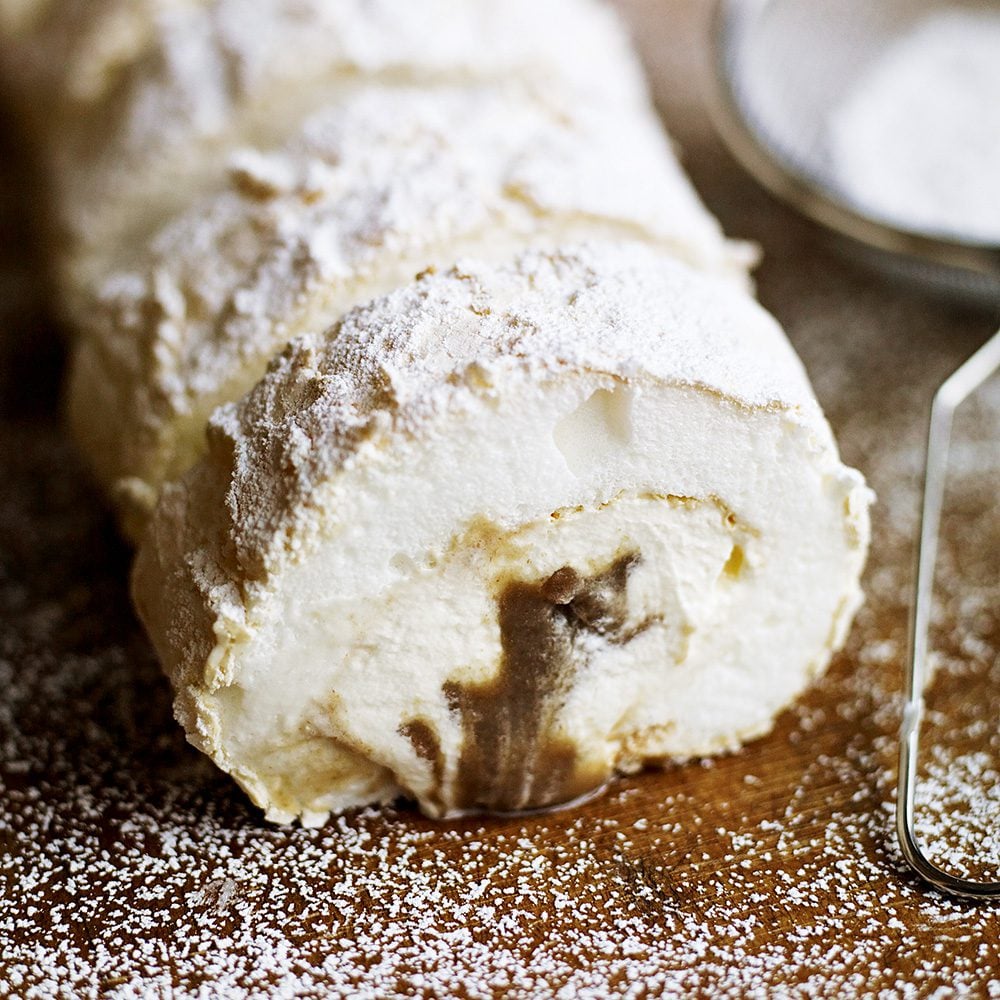 Hungry for more? Here's our complete chestnut recipes collection. Follow our  foolproof guide to cooking chestnuts or learn how to make marrons glacés (candied chestnuts).
title_words_as_hashtags], 1696571671