Meet preserving expert Cherie Denham
Northern Ireland-raised Cherie was inspired growing up by her grannies and great aunts' seasonal farmhouse cooking. She trained at Leith's School of Food and Wine before setting up her own catering business and today shares her 'achievable yet impressive' recipes online. Her first book, The Irish Bakery, is out now.
Cherie says it was tasting homemade jam as a child that first piqued her interest in the art of preserving and she loves how it follows the rhythm of the year. "Preserving is a seasonal ritual and I love the craftmanship involved. Marmalade-making starts off my preserving year, bringing a burst of sunshine into my winter kitchen. Then its wild garlic season in spring, soft fruits in summer and hard fruits and vegetables in autumn."
Why should everyone try preserving? "Days spent preserving are a delight, never a chore, and relaxing," says Cherie. "It's a lovely way to use up an abundance of fruit and veg – and stock up for the year ahead. You can't beat homemade preserves."
Keep scrolling for Cherie's four exclusive recipes…
Fennel, cucumber and pepper pickle
Flavoured with pink peppercorns, cumin, mustard seeds and chilli flakes, this crunchy, fresh and zingy pickle is a true all-rounder. Serve it with cheese or charcuterie, spoon it into sandwiches or use it to top a burger.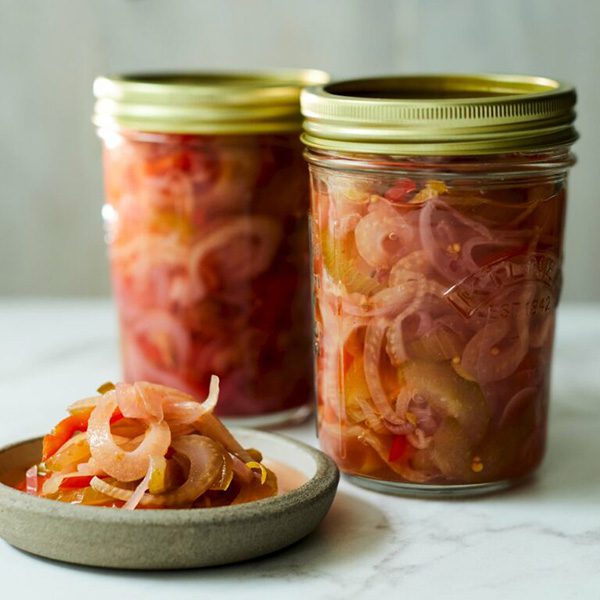 Tomato and apple chilli chutney
When summer ends and autumn begins, there are a few fleeting weeks when the last tomatoes and first apples are both in season – which Cherie has captured in this incredible chutney. It's gently spiced yet fruity enough to stand up to the most mature of cheddars.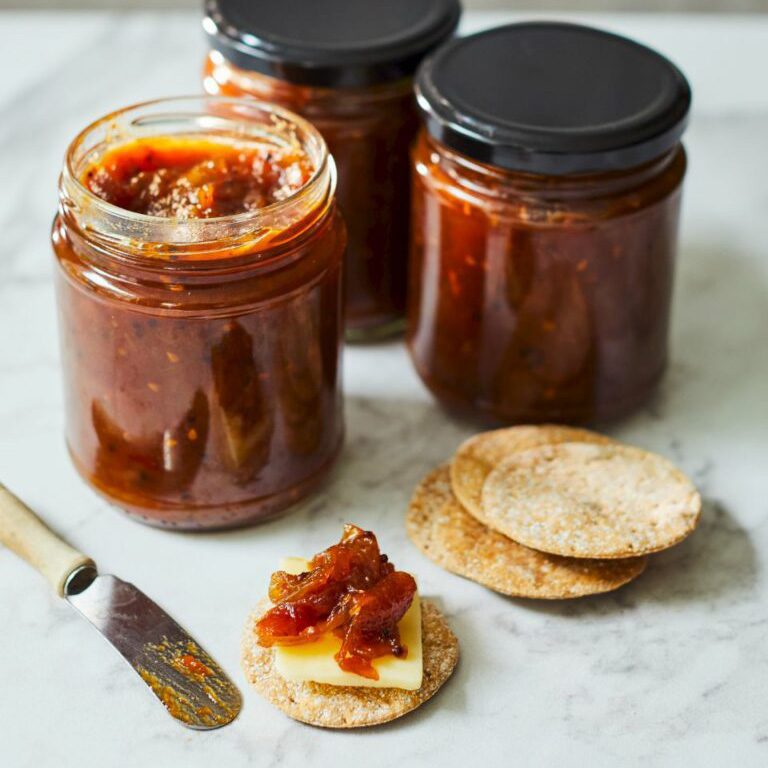 Lemongrass, apple, lime leaf and chilli jelly
This zingy jelly is naturally set with the pectin present in the apples, resulting in a beautifully clear finish speckled and flavoured with red chilli, lime leaf and lemongrass. Stunning.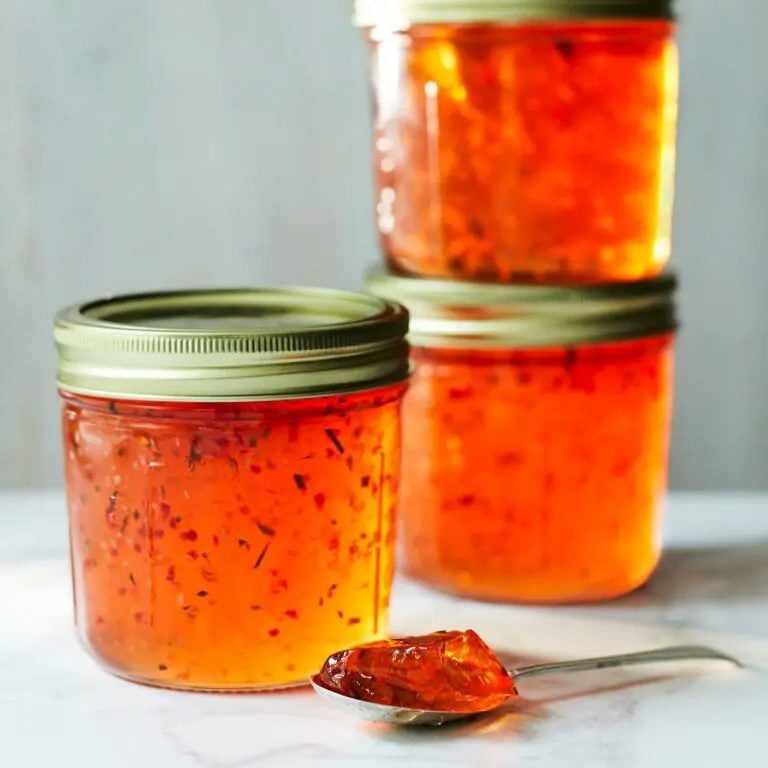 Spiced boozy prunes with Irish whiskey and port
Flavoured with cardamom, cinnamon, star anise and earl grey tea, these boozy prunes are an absolute knockout stirred into yogurt, used to top cakes or even served as is with a few buttery biscuits on the side. Best of all, they're incredibly simple to make at home and last for months.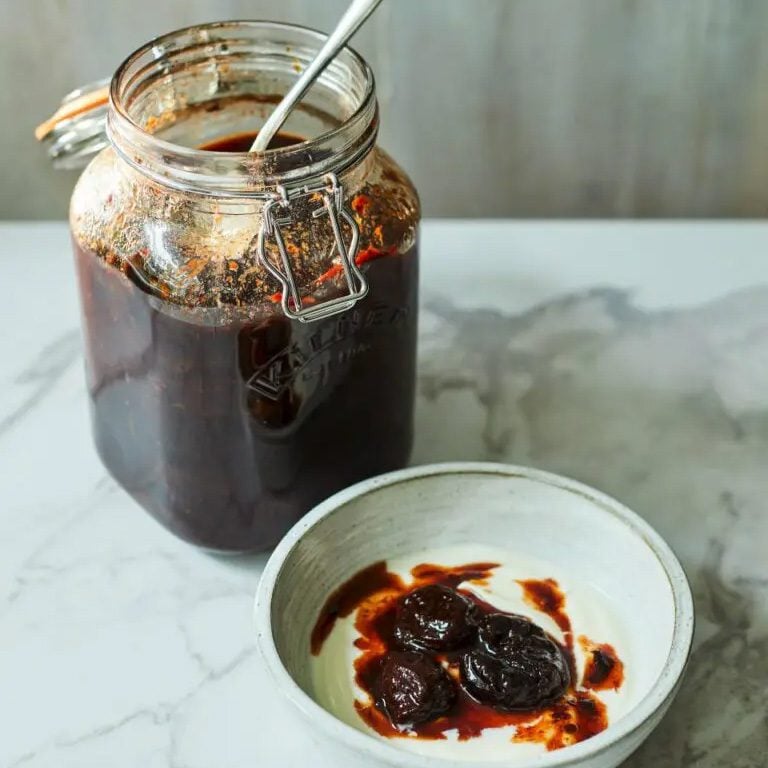 On a preserving roll? Browse more ideas, including preserved lemons, quince jelly, whisky marmalade and DIY mango chutney.
title_words_as_hashtags], 1697138610