4 of the best pizza kits for nationwide delivery
Rudy's first opened in Manchester in 2015 and now you can get their brilliant pizzas direct to your door, wherever you are in the country with their Bake at Home option. The easiest of all the pizza kits, you don't even need to roll and top these, they come ready to heat up in the oven, as nature intended. And the best part is, four pizzas plus toppings come to less than thirty quid – a steal! Rudy's offer Neapolitan pizza dough, freshly made daily, with super generous toppings whether it's the carni option with salame two ways, the mushroom pizza, or the calabrese with spicy 'nudja sausage. The pizzas were super-crisp on cooking, much better (and bigger) than a classic takeaway option, with really fresh ingredients. Available from Rudy's Pizza (from £7.40 each, minimum of 4 pizzas per order).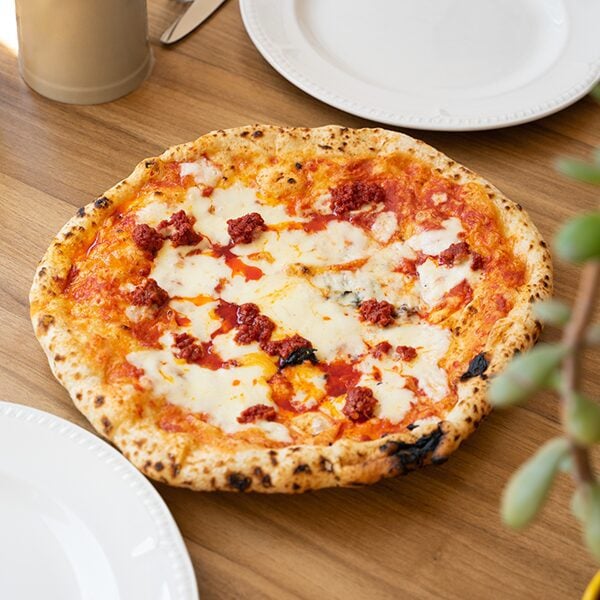 Pizza Pilgrims Pizza in the Post
Pizza Pilgrims' first restaurant opened in 2012, and they have been moving and shaking ever since. Their lockdown offering of frying pan pizzas might sound unusual, but this kit seriously delivers. Choose from a variety of flavours (including dairy free and gluten free options) and your kit will include all the ingredients used in the Pizza Pilgrims pizzerias. We tried out the double pepperoni and spicy honey kit and the flavour combination of salty chorizo with sweet, fiery honey was to die for. The kit makes two generously-sized pizzas and the instructions inside couldn't be easier to follow, with your pizzas taking about 15 minutes from start to finish. If you don't have two large frying pans, you can simply cook one pizza at a time, and even keep one warm on the bottom shelf of your oven, whilst you prepare the second. Or you know, eat as you go… Available from Pizza Pilgrims (starting from £14.50 for two pizzas, plus delivery).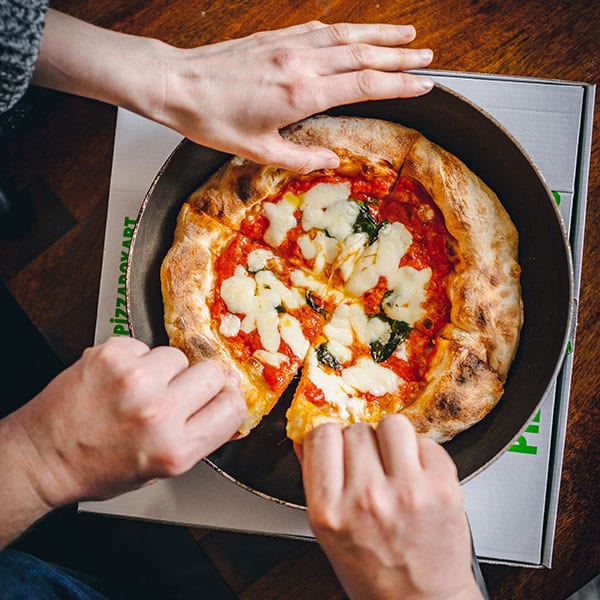 The one that started it all. Dare we say the original? Since 2008 in Brixton Market, Franco Manca have been slinging sourdough pizzas with a simple menu using quality ingredients. In lockdown their pizza kits are available with Great Food 2 U, with 4 pizzas costing only £25 – these are prices we've come to know and love from the restaurants. We tried the chorizo kit, which impressed – the dough being super fresh and the toppings were top quality. Like Pizza Pilgrims, Franco Manca also recommend the frying pan method. We found their video tutorial super useful! Available from Great Food 2 U (Starting from £12.50 for two pizzas).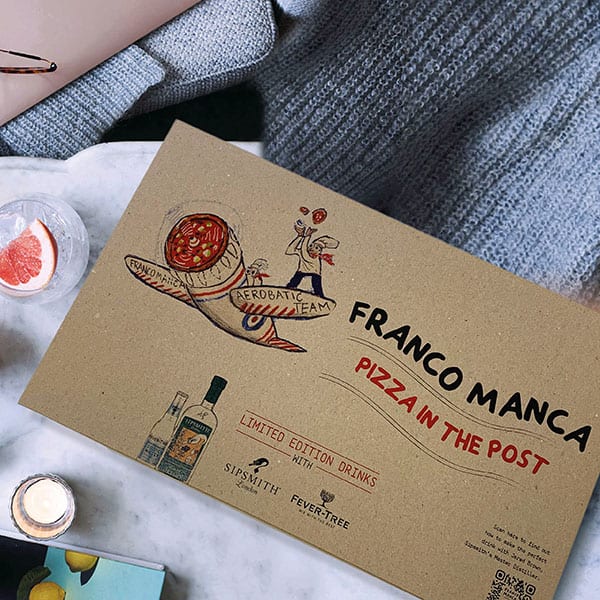 Pizza Punks began in Glasgow in 2016, and has since grown to open branches in Northern Ireland and England. They have two main offerings when it comes to at-home pizzas, their Bake At Home option, and their Punk It Up DoughIY kit. We tried the Punk It Up DoughIY kit, which include all fresh ingredients in neat pots – even a dusting of flour to shape the pizzas on. The dough is a sourdough base, proofed for 48 hours, with a fresh tomato and basil sauce that smells like you've popped to Naples for the evening, plus mozzarella (or choose vegan cheese), then four toppings of choice from a selection of 25. Pizza Punks also deliver to Highlands and Islands – so everybody can try a slice. Available from Pizza Punks (£16), and Bake at Home (from £6).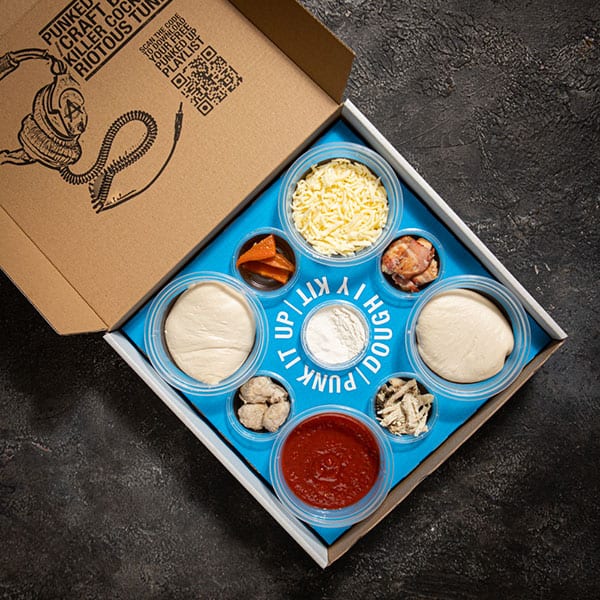 title_words_as_hashtags], 1696655035