15 of our best peach recipes to celebrate summer
Peaches don't grow well in the UK, so the ripe fruits we buy in summer come from the Mediterranean and North Africa. Yes, you can buy peaches and nectarines year round, but they're at their best in high summer (July and August). You'll often find them on offer at this time, too – so why not pick up a punnet or two and use them to make one of these joyful peach dishes. You could even try our pickled peaches, to preserve that sweet taste of summer for months to come….
Grilled peaches with almond caramel
Transform ripe peaches into an impressive-looking pud in minutes with this easy recipe. Grill peach halves until just beginning to char, then serve with a quick caramel and whipped cream or vanilla ice cream.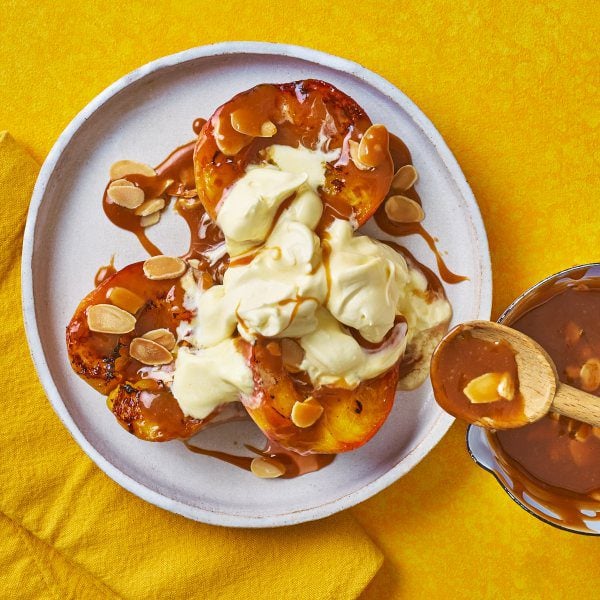 If you've ever tucked into a scoop of peach gelato on holiday, you'll know how good the combo of sweet peaches and rich ice cream can be. We've added a little fresh tarragon for an unexpected twist.
Preserve the taste of peaches well into autumn by making jars of pickled peaches. With warming ginger, star anise and cloves, these pickled fruits make a great partner for cheese, pork or roast chicken.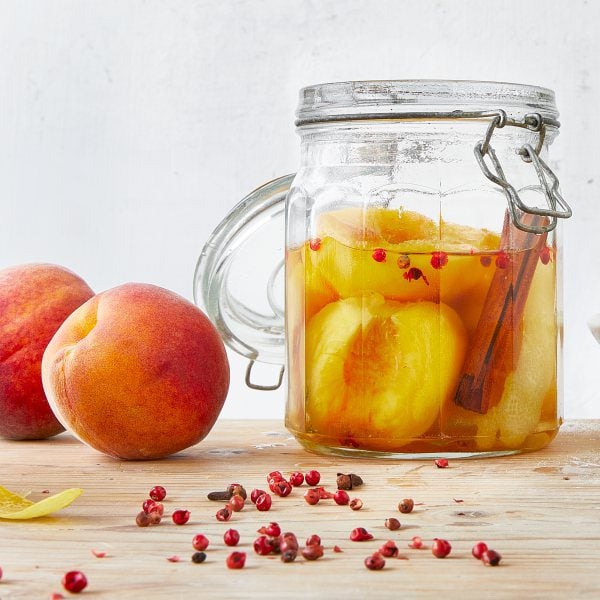 This upside-down cake recipe swaps the usual pineapple for peach slices. The peach layer is glazed with peach jam and grilled after baking for gloriously rich and sticky results.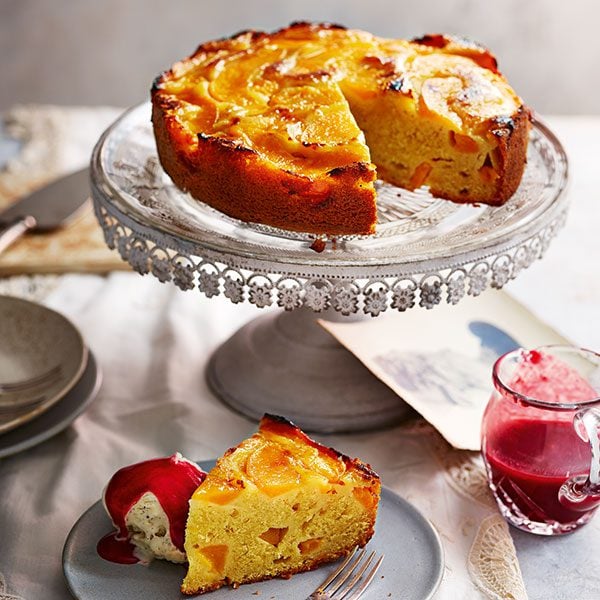 Juicy peaches make a great addition to summer salads. Case in point – this filling panzanella with garlicky croutons, peppery leaves, creamy burrata and ripe peaches.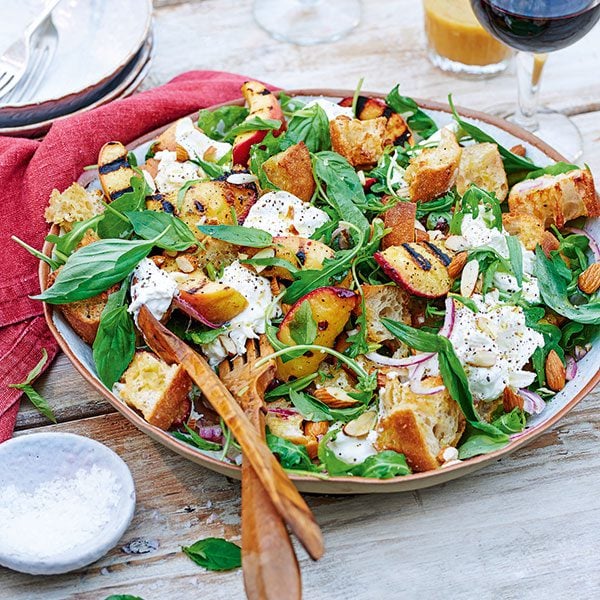 Cobbler is crumble's American cousin. With it's scone-style top and jammy fruit filling, this Southern classic is made for serving with generous scoops of vanilla ice cream.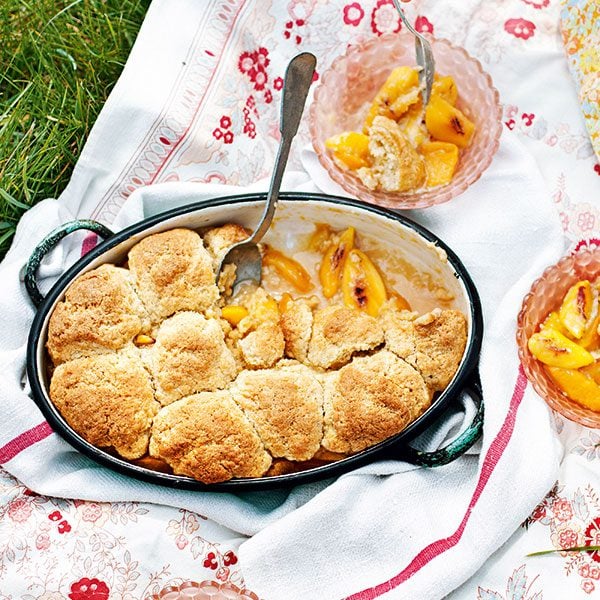 Roast peach and honey puff tart
This effortless summer dessert takes just 5 minutes to throw together and 20 minutes in the oven. Serve warm with generous dollops of mascarpone.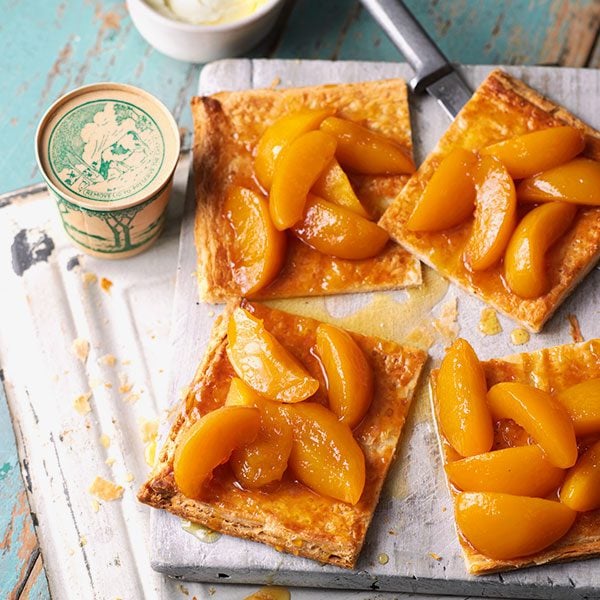 These boozy jellies are strictly for the grown-ups. A glass of rosé and fresh peaches are the main ingredients in these easy but elegant make-ahead summer puds.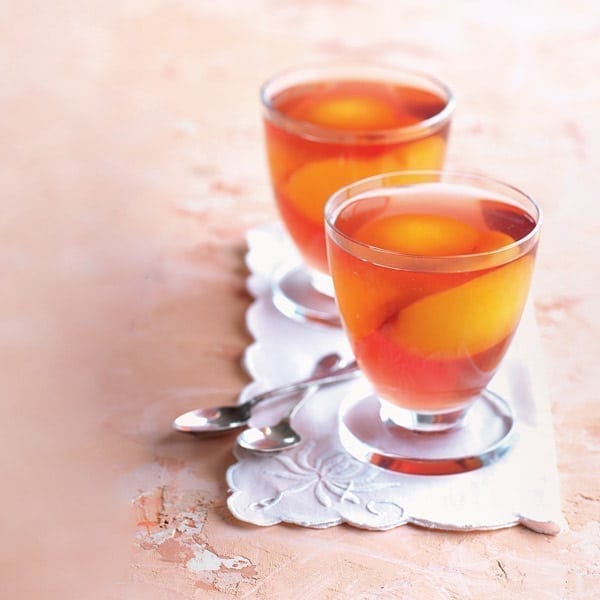 Tomatoes with peaches, grapes, feta and oregano
A colourful salad that blurs the boundaries between sweet and savoury dishes. Ripe peaches share platter space with juicy tomatoes and grapes. Kalamata olives, red onion and feta provide salty-savoury balance. Delicious.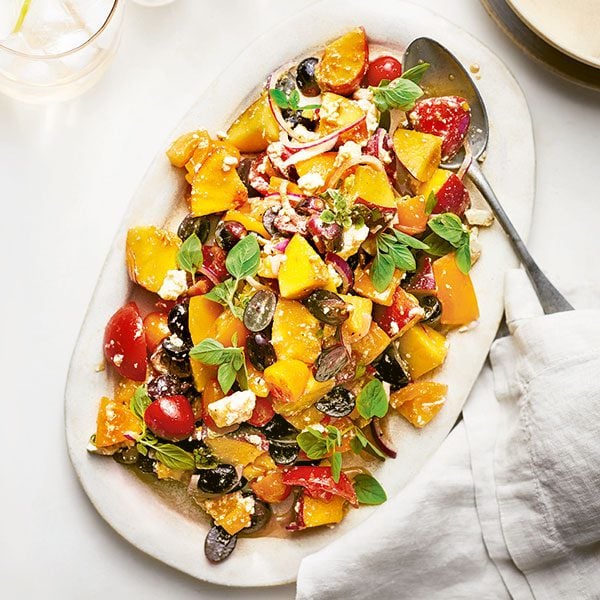 If you're old enough to remember the potent '90s combo of Archers and lemonade, you'll love this sophisticated 21st Century upgrade. Peach schnapps, lemonade and peach iced tea are given a zesty lift with mint and lime.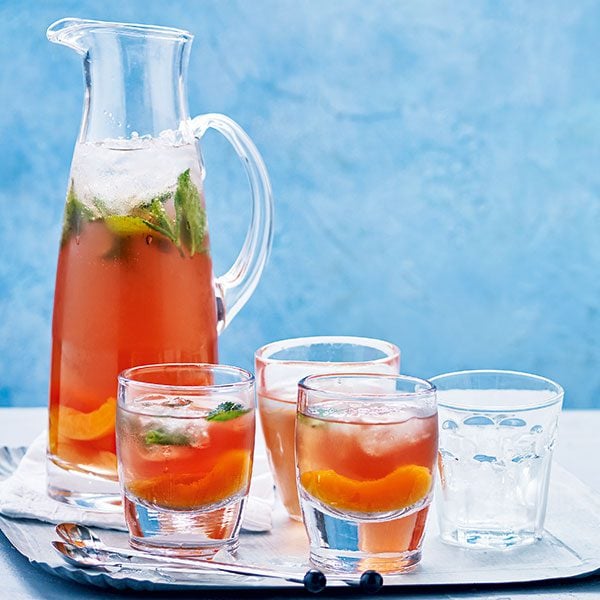 Courgette flatbreads with ham, peaches and burrata
These moreish flatbreads make a great high-summer alternative to pizza. The easy homemade bases only take 15 mins to cook. Top them with courgette ribbons, fresh peach slices, parma ham and creamy burrata to serve.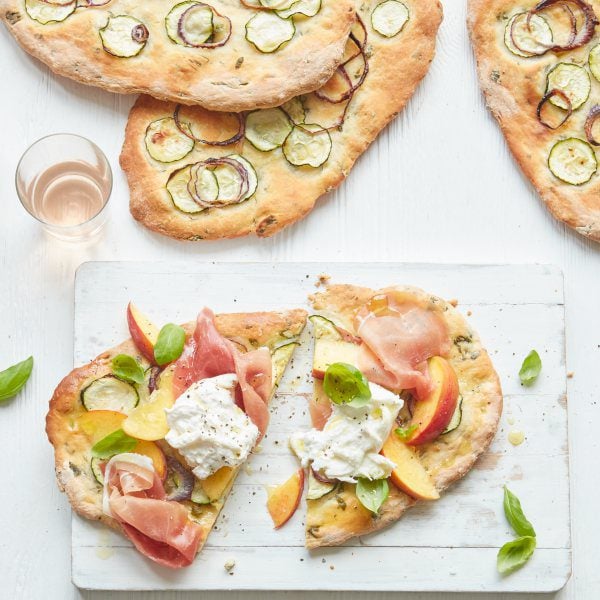 Have a bash at making these fun rocket lollies. With alternating layers of creamy yogurt and peach, and raspberry puree, the stripey ices are better for you than shop-bought lollies.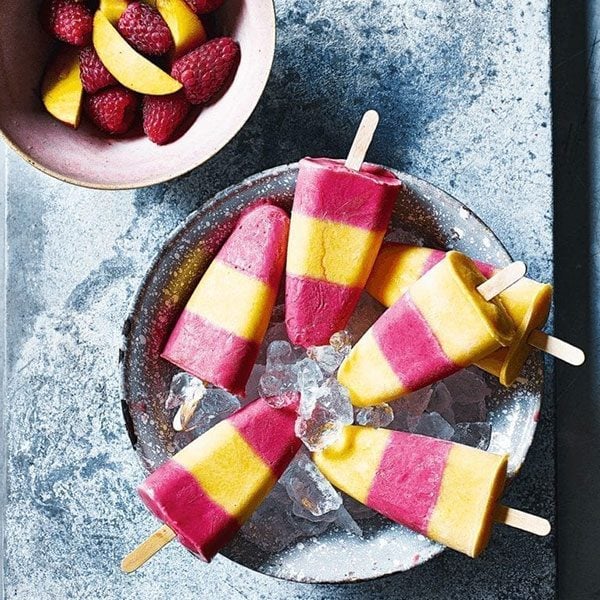 Peach and passionfruit crumble traybake
We love an old-school traybake, and this peachy number is no exception. A thick crumble base and top are sandwiched together with passionfruit curd and peach wedges. Delicious served hot or cold.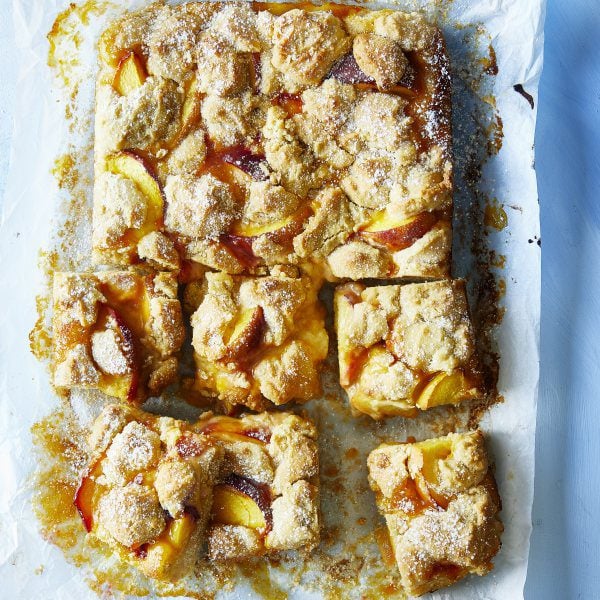 Pavlova joins forces with a classic cocktail in this joyful dessert. A giant meringue is festooned with pink praline clusters, lashings of peach puree, Prosecco glaze and peach ribbon roses. Gloriously OTT.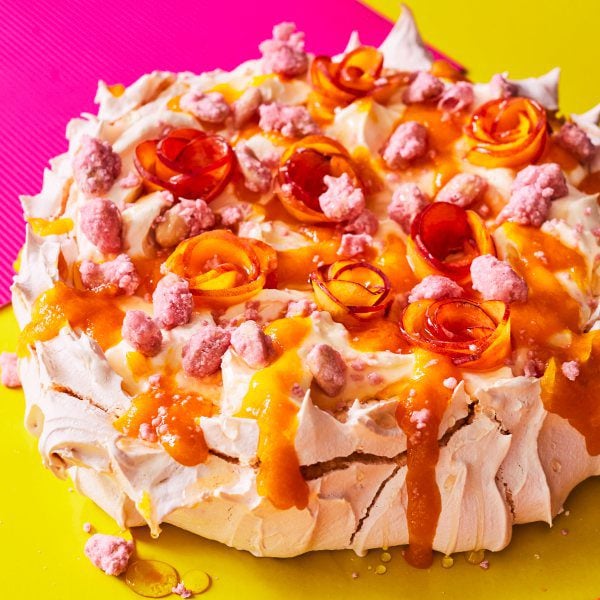 This easy tarte tatin is a summery twist on the classic apple dessert. It takes just 20 minutes to make (thanks, shop-bought pastry!) so it's ideal for serving summer guests without stress.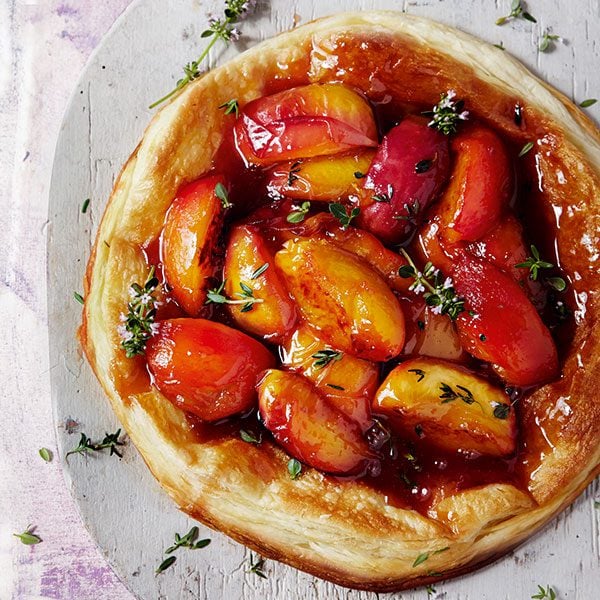 Check out our complete peach recipes collection. For more summery ideas, try our 15 best strawberry recipes or browse our summer fruit recipes.
title_words_as_hashtags], 1687994158